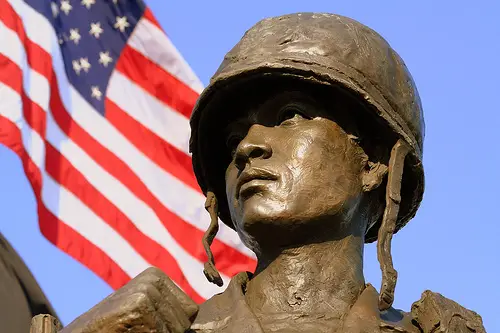 There is already a Vietnam War Memorial in Westminster.  Should the O.C. Supervisors spend $350K for another one in Midway City?
Orange County Supervisor Janet Nguyen, who represents Santa Ana, in the First Supervisorial District, is presenting a motion this Tuesday, at the O.C. Board of Supervisors' meeting, to spend $350,000 on a historical memorial dedicated to American and Vietnamese history.  The memorial is to be located at the Roger Stanton Park in Midway City.
Is it a good idea to spend a third of a million dollars on a memorial during a recession?  Many Orange County workers are out of work due to the state budget crisis.  And thousands of Nguyen's constituents are suffering as well.
There is a park shortage in Santa Ana.  Couldn't the $350,000 be used to build a mini-park?  Santa Ana has more young people than any other city in Orange County.
How does spending so much on a memorial really serve the people of the First District?
Couldn't the money be put to better use to upgrade playground equipment?
This will be one of Supervisor Nguyen's first actions as the new Chair of the Board of Supervisors.  It seems a highly questionable way to begin her term as Chair of the Board.
Click here to read more about this proposed expenditure.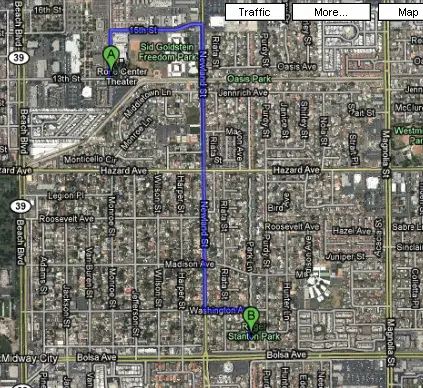 The Vietnam Memorial at the Sid Goldstein park in Westminster is less than two miles away from Roger Stanton Park in Midway City
It is interesting to note that the contact persons for this item, as noted in the agenda item, are Mark Denny and Andrew Do.
Denny heads up the O.C. Parks Department.  He used to be the Chief of Staff to O.C. Supervisor Bill Campbell.  Do is the current Chief of Staff for Supervisor Nguyen.  He won a seat on the Garden Grove City Council last year although there were allegations that he lived outside of the city.
Do also made headlines last year when Supervisor Nguyen voted against letter grade health ratings for restaurants.  The Orange Juice blog broke the story that Do and Supervisor Nguyen's husband, Tom Bonikowski, co-own a Lee's Sandwiches in Stanton that has been cited numerous times by the Orange County Health Department for a plethora of violations.  Click here to read about those.