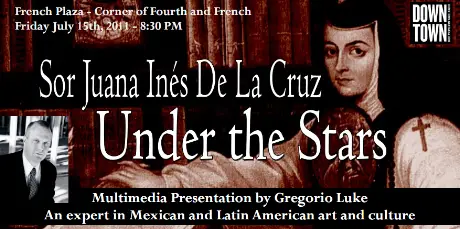 Sor Juana Ines de la Cruz w/ Gegorio Luke
Sor Juana Ines De La Cruz Under the Stars, a presentation illustrating the life of Sor Juana Ines De La Cruz.
Isn't it time for Santa Ana to have a voice on the O.C. Board of Supervisors?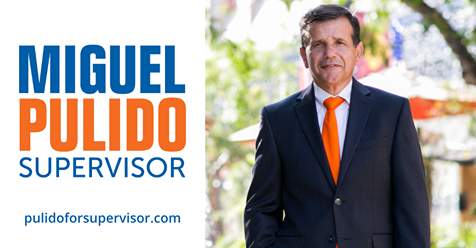 Paid for by Miguel A. Pulido for Supervisor 2020 (ID #1422663)
Multimedia presentation by…GREGORIO LUKE, an expert in Mexican and Latin American art and culture.
Did you slip and fall? Find out what your rights are and get a free consultation. Call 888-222-8999. Saslawgroup.com https://www.facebook.com/SasoonessLawGroup/
When: Friday, July 15
Time: 8:30PM
Where: French Plaza (corner of 4th and French)
What: Downtown Santa Ana Public Event