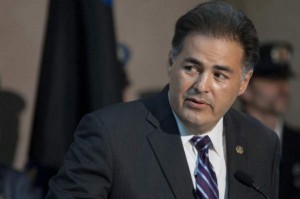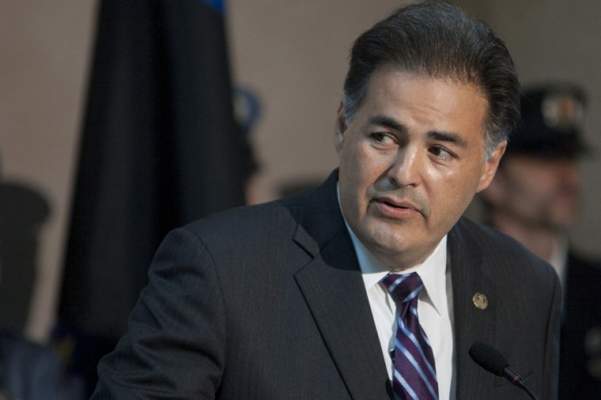 Santa Ana's new overpaid millionaire City Manager, Dave Cavazos, was hired in part, if you believe what the Council Members are saying, because he cut the budget at his last job, in Phoenix.  But how is he going to cut Santa Ana's budget when it has already been cut to the bone?
Our last City Manager, Paul Walters, saved the city from its last budget crisis, by outsourcing the Santa Ana Fire Department, to the Orange County Fire Authority.  Will Cavazos have the cojones to outsource the Santa Ana Police Department to the Orange County Sheriff?
What else can he cut?  Well here are a few items he should cut right away:
Outsource the SAPD.  Other cities have done this and saved millions.  Time for us to do it too. This will mean more cops on the street.  They will be happier and will make more and there will be less waste.  The Sheriff is already here in Santa Ana. They police all the federal and county buildings.
Sell the Santa Ana Zoo.  Now this one might be tough to spin off as there are certain stipulations in the agreement with the Prentice Family, whose progenitor deeded the land to the City of Santa Ana.  So give it up to the County Zoo and be done with it.
Stop donating to the Bowers.  They are run by rich people who should be paying their bills without our help.  And charge them rent for the public land they are sitting on.
Stop underwriting the Neighborhood Associations. They can meet at private homes and the city should not be spending a dime on them.
Get rid of the Council Members' Health Benefits and Car Allowance – and their pension too.  These are part time jobs!  If they don't like it they can quit and let someone else serve who is more interested in the public good.
Stop paying to send the Council Members to conferences!  They blew ten thousand dollars at this year'S NALEO Conference in Chicago, where they stayed in the finest hotels and ate gourmet meals – at our expense.  Enough!  If they want to go to such events let them pay their own way!
Lower our business license fees.  They are outrageous compared to other OC cities and are a disincentive for businesses who may want to come here.
Get rid of the stupid ban on big box stores.  Why would you want to keep big retailers out of our city?  Ridiculous!  We need the tax revenue and jobs.
Sell the city jail to the county if indeed we don't need it.
Sell every piece of land owned by the city that is not currently in use.
Allow garage sales each month on the first weekend of the month and charge ten bucks for a garage sale permit.  Residents will get one free permit a year.
Announce a Planning Holiday for one month. Let home owners fix up their homes without paying Planning fees if they hire local contractors and buy their supplies locally.
Put solar panels on every single city building that doesn't already have them.
Fire the city manager as soon as we can and hire someone for half the money.
There you go.  What say you?