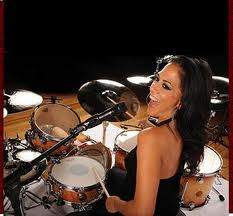 Media Advisory: Student Rehearsal for Shelia E. Benefit Concert
Hope Alive! Keeping Music Alive in the Schools
Who: Students of Santa Ana High School will be rehearsing to share the stage with the talented drummer/percussionist Sheila E at the Hope Alive! Benefit Concert. Media is invited to the rehearsal to preview what the students will be playing for the concert. Interviews and photo opportunities are available with student musicians; Victor de los Santos, band director, and Pastor Chineta Goodjoin.
When: Sunday, October 27, 2013 from 12 p.m. – 6 p.m.
Also, the Jazz Band will rehearse every day, Monday – Friday, up until the day of the concert, from 7:00 a.m. – 8:00 a.m. in the music room at Santa Ana High School.
Where: Santa Ana High School's Bill Medley Auditorium
520 W. Walnut Street, Santa Ana, CA 92701
Contact: Victor De Los Santos 562-818-8375 (Cell) 714-567-4990 (Work)
Concert Information
Hope Alive! Keeping Music in the Schools by raising funds for music education in Santa Ana is coming soon! This benefit concert pairs world-class musicians with aspiring youth artists to create an evening of inspiration and hope. Santa Ana High School Jazz Ensemble and community students will have the rare opportunity to share the stage with guest artists, Grammy nominated drummer/percussionist Sheila E and her legendary father, Pete Escovedo. Through New Hope Presbyterian Church's partnerships with the Santa Ana Unified School District and other community organizations and businesses, Hope Alive! has grown to be an exemplary model of how community driven initiatives can help bridge the gap for our young people in the midst of tough economic times.
"We truly value our continued partnership with New Hope, and we look forward to working together each year. Through this partnership, our students are provided with amazing opportunities to learn and be inspired by the power of music," Dr. Stefanie P. Phillips, Acting Superintendent, Santa Ana Unified School District.
When: Sunday, November 3, 2013, from 5 p.m. – 7 p.m.
Where: Santa Ana High School's Bill Medley Auditorium
520 W. Walnut Street, Santa Ana, CA 92701
Ticket: Balcony $10, General $20, Premium $40, VIP $60
Purchase online: www.MyNewHopePres.org
Or call: 714-288-9986
Videos: 30 second Promo video: http://youtu.be/NA-TwFwWKkc
3:00 min Documentary video: http://youtu.be/SNw15CXLkHw
###