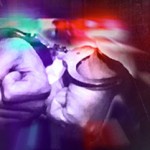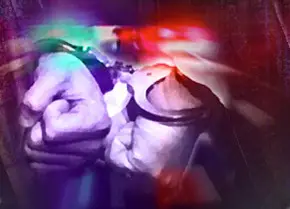 Santa Ana Police Department Case Alert

Gang Detectives Arrest 5 Individuals for Homicide
On Friday, 5/6/11, at about 2249 hours officers were dispatched to 900 W. Highland St. regarding an assault in-progress. Responding officers located an adult male victim with severe blunt-object injuries and stab wounds. The victim was transported to a local hospital with life threatening injuries. The incident appeared to be gang related and the motive was gang rivalry.
On 5/8/11, medical staff notified SAPD that the victim had suffered irreversible cessation of brain stem activity as a result of his injuries and the incident was considered a homicide.
On 5/9/11, SAPD Gang Homicide Unit Detectives and Patrol Officers arrested five suspects involved in the incident and booked them on murder and additional gang related charges.
On 5/13/11, at about 0600 hours the victim was pronounced dead at the hospital.
Victim: Abin Humberto Delgado, age 20, of Santa Ana.
Suspects/Arrested and Charged:
1. Juvenile (17)
2. Juvenile (17)
3. Juvenile (17)
4. Najera, Johnny (18)
5. Solorzano, Fernando (18)
All suspects are Santa Ana residents. All juveniles were charged as adults. The investigation is on-going and photographs of the suspects are not available.
The Santa Ana Police Department is offering monetary rewards for information leading to the arrest of gang homicide or felony gang assault suspects. If you have information about any gang homicide or felony gang assault suspects, please call (714) 245-8648.
Contact Information
Contact Name: Gang Investigations
Contact Phone: 714-245-8648