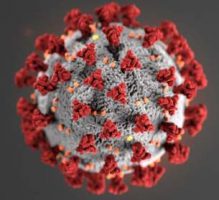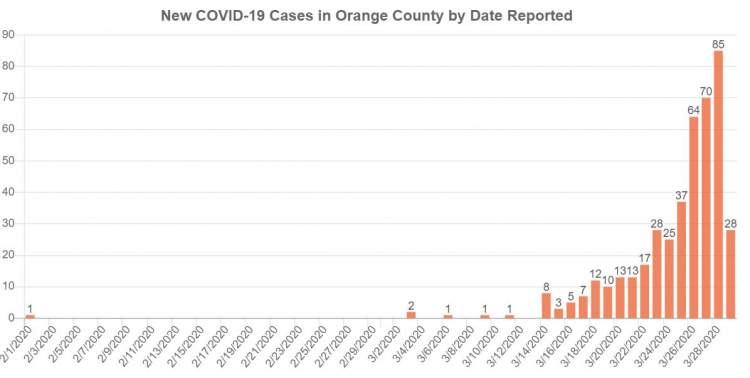 The O.C. Health Care Agency reported 22 cases of COVID-19 in Santa Ana, an increase by two, on March 29. The better news is that after two weeks of steady growth in infection rated there were only 28 new cases in Orange County, for a total of 431. So far 4 deaths have also been reported.
Santa Ana Mayor Miguel A. Pulido shared a message with the community on Friday after the first city-level numbers were announced, which is available at the link below. The Mayor asks everyone to stay home, not congregate in groups and maintain social distancing.
Mayor's message in English: www.santa-ana.org/message-mayor-about-covid-19-cases-santa-ana.
Here is how the rest of Orange County is doing:
The City of Anaheim is leading the County with 41 cases
There are 40 cases labeled as "Other"
Irvine has 38 cases
Newport Beach has 37 cases
Buena Park has 14 cases
Costa Mesa has 11 cases
Garden Grove has 8 cases
Is this a blip or are things getting better as more O.C. residents pay heed to social distancing and hand washing suggestions?
Over in L.A. County their Health Department is reporting as of today 2,136 cases and 37 deaths.
As of March 27, 2020, 2 p.m., there are a total of 4,643 positive cases and 101 deaths in California (including one non-California resident), according to the California Department of Public Health. Those figures have not been updated as of today.
The CDC is reporting:
Total cases: 122,653
Total deaths: 2,112
Key points to consider:
If you are showing symptoms such as fever, cough, or shortness of breath, and work in an essential function – you should self-isolate until you have symptom improvement and fever is gone for at least 72 hours; self-isolation should be at least 7 days.
If you are showing symptoms of illness and are already self-quarantining, try to avoid going outside until you are free of symptoms for 72 hours
If your symptoms get worse instead of better call your doctor
People with mild symptoms do not need to be tested for COVID-19.
Always dial 911 in an emergency.