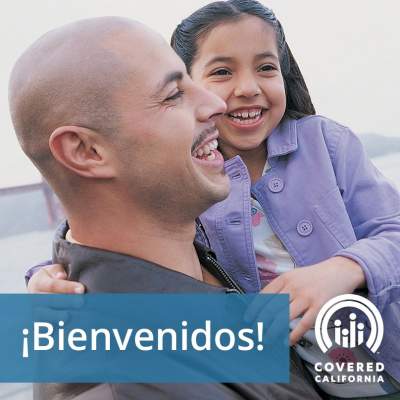 Congresswoman Loretta Sanchez, Representing California's 46th Congressional District
PRESS RELEASE, FOR IMMEDIATE RELEASE: January 10, 2014
MEDIA CONTACT: Barb Solish, 202-226-8373, Barb.Solish@mail.house.gov
REP. SANCHEZ CALLS ON COVERED CALIFORNIA TO RAMP UP HISPANIC OUTREACH
WASHINGTON – Congresswoman Loretta Sanchez (CA-46) today sent a letter to Peter Lee, Executive Director of Covered California, calling on the health insurance exchange to increase Hispanic outreach efforts.
"Hispanics make up two-thirds of California's uninsured population and yet less than five percent of Covered California enrollees are Hispanic," said Rep Sanchez. "In order to carry out the true intent of the Affordable Care Act, Covered California must to better to fill this gap. I am encouraged by recent efforts, but there is much more that can and must be done."
Full text of the letter:
January 10, 2014
Mr. Peter Lee, Executive Director
Covered California
560 J. St., Suite 290
Sacramento, CA 95814
Dear Mr. Lee:
We write today because we have serious concerns about the low number of Hispanic Californians signing up for health insurance through Covered California. Hispanic residents account for two-thirds of California's uninsured population and almost one-third of the state's overall population. Their enrollment is vital to the success of our health insurance exchange. However, a recent report by Kaiser Health News stated that of the 159,000 Californians enrolled in Covered California, less than five percent are Hispanic.
These numbers are alarming and we request you conduct a full review of Covered California's Hispanic outreach efforts. While we applaud the recent announcements regarding new Spanish-language advertising efforts and enrollment forms, there is more that can and must be done to increase enrollment, including resolving the shortage of bilingual enrollment counselors in key areas of the state and continuing to catch and fix translation problems on the website.
We urge you to ensure that efforts to enroll Hispanics remain a priority in California. We remain committed to carrying out the true intent of the Affordable Care Act and ensuring equal opportunity enrollment for all of our California communities is fundamental to that effort. We look forward to developing solutions to expand the enrollment of Covered California and are willing to help in any way possible.
Sincerely,
Loretta Sanchez
Member of Congress
Additional signatories: Reps. Lois Capps, Zoe Lofgren, Mike Thompson, Mike Honda, Adam Schiff, Janice Hahn, Raul Ruiz, Jared Huffman, Alan Lowenthal, Linda Sánchez, John Garamendi, Mark Takano, Tony Cardenas, Juan Vargas and Lucille Roybal-Allard.
###
Congresswoman Loretta Sanchez is proud to represent California's 46th Congressional District, which includes the cities of Anaheim, Santa Ana, and parts of the cities of Garden Grove and Orange in Orange County. She serves as Ranking Member of the House Armed Services Subcommittee on Tactical Air and Land Forces and the second ranked Democrat on the Committee on Homeland Security. Rep. Sanchez is also a member of the fiscally conservative Blue Dog Coalition and sits on the bipartisan, bicameral Joint Economic Committee.