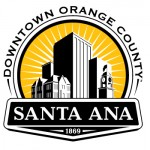 The Santa Ana City Council will be considering a resolution at their meeting tonight to declare Santa Ana to be a Sanctuary City.
If passed, the resolution would require the city prohibit using city resources for immigration enforcement; reaffirm its commitment to preventing biased-based policing; exercise maximum discretion in policing; protect sensitive information; provide training for affected employees, officials and agents; and explore the feasibility of establishing a task force for oversight, according to the O.C. Register.
Because tonight's vote will be for a resolution, not an ordinance, the action won't carry much weight. It may be that the City Council and the City Manager don't want to perturb the Federal Government too much as incoming U.S. President Donald Trump has threatened to cut all Federal funding to Sanctuary Cities.
That the City Council is at all talking about this seems a bit ridiculous given that the leading problems in our city are crime and the homeless.
What say you?