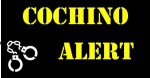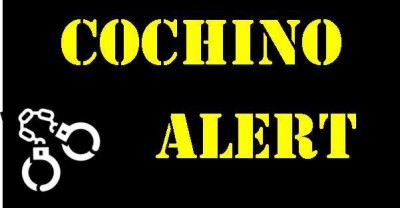 Ruben Tajimaroa, a 36-year-old man, was convicted Thursday of sexually assaulting two underage female relatives in Santa Ana, according to the O.C. Register.
Tajimaroa was able to dodge ad additional count of sexual intercourse with a child 10 years or younger when the jurors deadlocked 8-4 for guilt, leading the Deputy D.A., Whitney Bokosky, to dismiss that charge.
The jury did however find Tajimaroa guilty of raping the two girls, who were nine years apart in age, in attacks that began in 2004.
The older victim, who is now 18-years old, was born in Mexico. She came here when she was only 6 years old, with her mother and a sibling.
Shortly after they moved here, Tajimaroa started to touch the older girl. He even raped her in a shower. The little girl was confused – she did not know that what Tajimaroa was doing to her was wrong.
Tajimaroa did not stop there. He also showed the girl porn videos and he would record the girl on a cell phone when she was naked. He told her that he liked to watch her when she was nude.
The victim finally realized that what was happening to her was wrong when she was 12 years old, after going to a church retreat. She prayed for the defendant then confronted him and asked him to stop molesting her.
However in September of that year the other girl, who is now 9-years old, told her mother that her privates hurt – but she added that Tajimaroa did not touch her.
The girls' mother became suspicious and she took the little girl to a clinic for a check up. The doctor diagnosed her with a urinary tract infection.
The older girl was prompted to tell her mother about how Tajimaora had molested her, after the incident with the younger girl.
Police found porn videos in the room that Tajimaroa's was renting when he was arrested in September of last year.
When Tajimaora was questioned about molesting the older girl he admitted to his actions but he denied touching the younger one. He blamed her infection on "poor hygiene."
Tajimaora's attorney said that he had a closer relationship with the younger girl and would not molest her.
Tajimaroa is scheduled to be sentenced Oct. 21. He could end up in prison for at least 25 years to life.