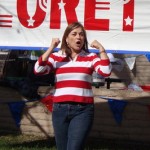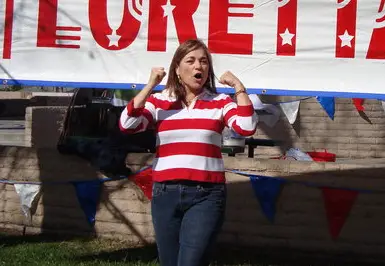 Congresswoman Loretta Sanchez has filed paperwork with the California Secretary of State so she can raise money for a gubernatorial bid in 2014, according to the Sacramento Bee.
This is interesting timing given that she is in a tough reelection battle this year versus Republican Assemblyman Van Tran.
Sanchez reported transferring roughly $3,200 from her 2010 gubernatorial fundraising effort to the new account, which was opened late last week.
If Sanchez wins, and Republican gubernatorial nominee Meg Whitman wins, we could end up seeing a Sanchez versus Whitman race in 2014.  Wouldn't that be something?
Whitman first has to beat this year's Democratic nominee Jerry Brown.
Democrats lead Republicans in the 47th Congressional District by 16 points, which favors Sanchez.  However there are fears in the Democratic Party that Latinos will not vote in November – and that Republicans will.  The 47th also features a lot of Vietnamese voters – and many of them are Tran supporters.