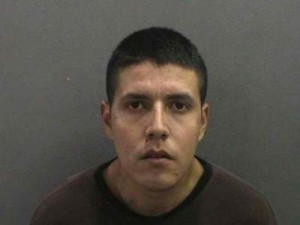 Isn't it time for Santa Ana to have a voice on the O.C. Board of Supervisors?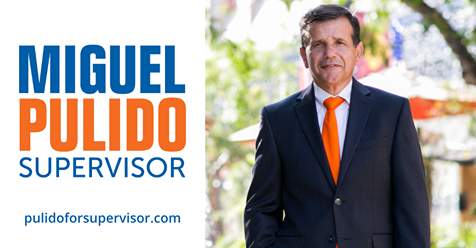 Paid for by Miguel A. Pulido for Supervisor 2020 (ID #1422663)
Tony Rackauckas, Orange County District Attorney Press Release
For Immediate Release, Case # 09CM11069, 11CM12772: March 26, 2013
Advertisements
Did you suffer a slip and fall too? Was it at a public place like a store, restaurant, or a sidewalk? Was it someone else's fault?
You deserve compensation! Unsure if you have a case? FREE Consultation! Looking for a second opinion? Give us a call at (323)746-8099!
Si usted sufre un resbalón por la negligencia de otra persona llámenos al (323) 746-8099. Nosotros peleamos por sus derechos. Sigan nuestra pagina.
@Sasooness Law Group. https://www.facebook.com/SasoonessLawGroup/
REGISTERED SEX OFFENDER CONVICTED OF SEXUAL BATTERY AND FAILING TO REGISTER SENTENCED TO 197 DAYS IN JAIL FOR PROBATION VIOLATIONS
*Defendant has a pending case in the Courts of Appeal for a conviction for being a sex offender in a County park
SANTA ANA – A registered sex offender convicted of sexual battery and failing to register, and who has a pending case in the Courts of Appeal for violating the County ordinance barring registered sex offenders from entering County parks, was sentenced for violating his probation. Hugo Godinez, 30, Santa Ana, was sentenced March 21, 2013, at an arraignment on probation violations. The defendant admitted to the violations and was sentenced to 197 days in jail by the Honorable Peter Wilson.
Sexual Battery (Case #09CM11069)
On Nov. 11, 2009, Godinez approached Jane Doe #1, an adult female, while she was walking down the street alone during daylight hours. The defendant slapped the victim just below her buttocks, on her upper leg, and asked, "Do you like that?" The victim attempted to walk away but began to run when she observed Godinez following and chasing her. Jane Doe #1 ran up to another pedestrian for help, and Godinez then fled the scene.
On Nov. 17, 2009, Godinez approached Jane Doe #2, an adult female, while she was walking her dog during. Godinez leaned over and pretended he was going to pet the dog, but instead slapped the victim on the buttocks and said, "You're cute." Jane Doe #2 screamed at the defendant to get away from her and she walked away. Godinez followed the victim, approached her again, and slapped her again on the buttocks. Jane Doe #2 ran to a nearby store and Godinez fled the scene.
In a subsequent taped interview with the Santa Ana Police Department, Godinez admitted to slapping both victims on the leg and/or buttocks because he claimed to believe that they would like it.
Godinez was convicted by a jury June 17, 2010, of one misdemeanor count of sexual battery and one misdemeanor count of attempted sexual battery. The attempted sexual battery count was dismissed and Godinez was sentenced June 23, 2010, to 30 days of Caltrans service in lieu of jail, five years of formal probation, and lifetime sex offender registration.
As required by law, and as a term of his sex offender registration sentence, Godinez signed on Aug. 16, 2010, a Department of Justice (DOJ) 8047 form, "A Notice of Sex Offender Registration Requirement," at the Orange County Probation Department in Santa Ana. The form explained his requirements to register as a sex offender.
On May 2, 2011, Godinez signed and initialed DOJ form 8102, "Registration Change of Address/Annual Update," acknowledging he understood the terms and conditions of his registration. Form 8102 was signed by the defendant at the Costa Mesa Police Department (CMPD).
That same day, Godinez met with a deputy probation officer to discuss Ordinance 3-18-1 pertaining to restricting registered sex offenders' access to locations where children regularly gather, such as Orange County parks. The defendant signed a copy of the Ordinance.
Circumstances of Sex Offender Ordinance Case (#11WM11018) and Failure to Register (Case #11CM12772)
At approximately 10:50 a.m. on May 5, 2011, three days after signing form 8102 and a copy of the Sex Offender Ordinance, Godinez entered Mile Square Regional Park in the City of Fountain Valley. This park is known to be a gathering place for families on holidays and includes two lakes, three 18-hole golf courses, archery range, baseball and softball fields, picnic shelters, a recreation center with tennis, basketball and racquetball courts, a gymnasium, the Kingston Boys & Girls Club, and a community center. On this particular day, there were many people in the park, including children, celebrating Cinco de Mayo. The defendant did not leave the park until 2:00 p.m. VeriTracks Global Positioning Satellite System (GPS) print-outs showed the defendant's movements.
On June 7, 2011, Godinez admitted to an Orange County Sheriff's deputy on the Sex Offender Notification and Registration (SONAR) detail that he went to Mile Square Regional Park and stayed at the park for several hours, knowing he was not supposed to be there. He stated that he knew it was wrong and that he was going to admit this violation to his deputy probation officer.
On June 30, 2011, Godinez was incarcerated for a probation violation related to his prior sexual battery conviction and was later released on Aug. 27, 2011. He failed to re-register as a sex offender within five days of his release, as required by law. On Sept. 12, 2011, Godinez met with his probation officer and admitted to failing to re-register. He was promptly taken in to custody.
On Nov. 14, 2011, Godinez was found guilty in a court trial of one misdemeanor count of prohibited sex offender entering a County park without the written permission from the Orange County Sheriff's Department (OCSD). He was also convicted of one misdemeanor count of failing to register and show proof of residency upon release from incarceration (Case #11CM12772). Godinez was sentenced Nov. 17, 2011, to 100 days in the Orange County Jail and five years of formal probation with search and seizure conditions.
Godinez appealed from his conviction for being a prohibited sex offender entering a County park and his appeal is currently pending in the Courts of Appeal.
To read the prior press releases on the County's Sex Offender Ordinance and the 14 other cities that have enacted the Child Safety Zone Ordinance, visit www.orangecountyda.com.
New Probation Violation Case
At the time of these violations, Godinez was on probation in the sexual battery case and failing to register as a sex offender case. A Petition for Arraignment on a Probation Violation was filed March 19, 2013, by the Orange County Probation Department (OCPD), and Godinez admitted the following violations at his arraignment March 21, 2013.
1) Godinez was required to report to his assigned probation officer twice weekly. The defendant failed to report on Feb. 7, Feb. 20, March 7, and March 14, 2013.
2) Godinez was directed on Jan. 28, 2013, to participate in counseling or treatment. The defendant initially complied, as directed, but then stopped participating against the direction of his therapist and probation officer.
3) The defendant is prohibited from frequenting places where minors congregate, including playgrounds and arcades. On Feb. 4, 2013, GPS tracking showed Godinez at a Carl's Jr. restaurant in Santa Ana, which has a large children's play area.
4) The defendant is prohibited from associating with minors. On Feb. 11, 2013, while in lobby of the probation office, Godinez approached a minor boy and attempted to shake the child's hand. The child was uncomfortable with the attempted contact and reported the incident. Godinez admitted to initiating the contact, but stated that he just wanted to say, "Hello" because the boy "seemed nice."
5) Godinez is required to charge his GPS twice a day, every 12 hours, for 60 minutes each time. On Feb. 9, 2013, Godinez failed to maintain the battery charge on his device.
6) Godinez is required to cooperate with his probation officer regarding any plan for counseling or treatment. On Feb. 14, 2013, Godinez admitted that he was not taking his psychotropic medications, as prescribed by the doctor.
The Petition for Arraignment on a Probation Violation also states, "…The probationer has admitted in his therapy groups…that he is sexually attracted to young girls. The probationer has been participating in inappropriate sexual behavior on numerous occasions, which only heighten the risk he poses to the community." The Petition outlines several instances of "inappropriate sexual behavior," including:
1) On Jan. 3, 2013, Godinez admitted to meeting a woman in a nightclub and returning with her to her apartment. The defendant claimed that he gave the woman "a massage" and touched her vagina. Godinez stated that he stopped touching the woman's vagina because she protested to the touching. The woman was contacted by OCPD and confirmed Godinez's statement, but declined to speak with police for possible prosecution as a new law violation.
2) On Feb. 11, 2013, Godinez admitted to his probation officer to meeting a woman in Santa Ana. He took her to a motel, which is a known location for probationers, parolees, drug users, and drug dealers to frequent. Godinez rented a motel room, had sex with the woman, and then left and allowed the woman to stay in the room for the remainder of the day. This exchange of a motel room for sex may be considered engaging in prostitution.
3) On Feb. 27, 2013, Godinez admitted to contacting two women, who worked together at a business in Costa Mesa. Godinez repeatedly spoke to the women, asked for their phone numbers, asked them on dates, and watched them through the window of their work. The women called CMPD. Godinez told his probation officer that he "just wanted a girlfriend, like everyone else."
4) On March 18, 2013, Godinez admitted that he met a woman in the middle of the night on Feb. 8, 2013, and took her to a motel room. He stated that he did not have sexual intercourse with the woman, but "kissed and licked her body all over." During this same meeting with his probation officer, Godinez admitted to meeting a man at approximately 3:00 a.m. on Feb. 16, 2013, and going with the man to the man's apartment. Godinez stated that he did not have sexual contact with the man, but confirmed that the man was gay and attempted to have sex with Godinez.
5) Two weeks prior to Godinez's arrest on March 18, 2013, OCSD received reports that a man was masturbating in the public restroom of the court/probation office. At the time of his arrest, OCSD recognized Godinez as having been in the area on the date of the complaint and as the man suspected of masturbating in the restroom. No police report was filed due to a lack of information, but the defendant has previously admitted to his probation officer to masturbating in the public restroom at that location.
The petition states, "Due to multiple probation violations…, the lack of compliance with treatment expectations established by [Godinez's therapist], and the probationer's lack of follow through with referrals to a myriad of community resources, his progress on probation can only be characterized as poor."
Deputy District Attorney Christopher Alex appeared at this hearing on behalf of the Orange County District Attorney's Office.
###
Contacts:
Susan Kang Schroeder
Chief of Staff
Office: 714-347-8408
Cell: 714-292-2718
Farrah Emami
Spokesperson
Office: 714-347-8405
Cell: 714-323-4486
401 Civic Center Drive West
Santa Ana, CA 92701