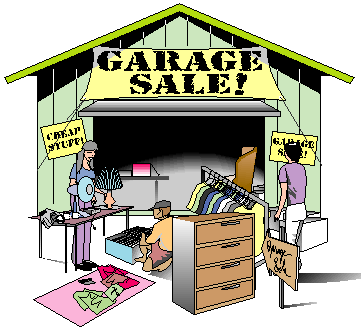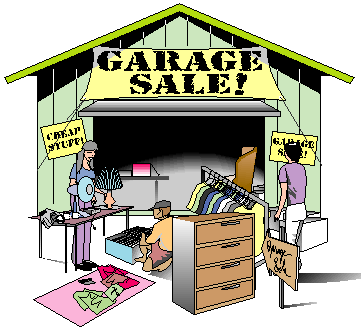 Time for spring cleaning!  Santa Ana residents may hold garage sales this weekend, March 5 and 6.
Regulations for residential garage sales include:
Sales may only occur on Saturday and/or Sunday
Sales may begin at 8:00 a.m. and must end at 5:00 p.m.
Items sold may not be displayed on the public sidewalks, parkways, streets or alleys
Items sold must be used goods, from your household, and not purchased for resale
Signs may not be posted on telephone poles, public street lights, traffic signs, or on any structure in the public right-of-way  (Signs posted illegally will be removed and a fine may be mailed to the responsible party.)
Signs may be posted one week before the sale weekend
Signs must be taken down one day after the last date of your sale
Garage sales for residential properties are permitted on the first full weekend of March, June, September, and December each year.  No permit is required.
Churches and businesses must contact Planning at (714) 647-5804 for regulations for "temporary outdoor activities".
Persons conducting sales on any unauthorized weekend or violating any of the above regulations will be subject to an Administrative Fine or a misdemeanor citation.
For additional information call Community Preservation at (714) 667-2780.
Is it time to take a second look at the City of Santa Ana's garage sale policy?  A few years ago, we went from 52 possible garage sale weekends to only 4, when the ordinance was changed.
One of my readers had this to say about our city's garage sale policy: "Especially in light of the economy, with foreclosures and job losses our 4 garage sale policy is OUT-OF-TOUCH with reality. Garage sales are a good source for people who are struggling to buy clothes, toys, appliances etc. It's also an extra hardship on those who have to move, if they miss the "approved week-end" they are forced to give their stuff away."
You can read the City's official garage sale policy at this link.
So what do you think?  Is it time to revisit this policy and perhaps allow a garage sale the first weekend of EVERY month?
I think we have some caring, compassionate City Council Members who might help us.  Councilwoman Michele Martinez grew up poor in a home affected by drugs and gangs.  Councilman David Benavides was once a youth minister.  Councilman Sal Tinajero is an award-winning public school teacher.  They would be a good place to start.  And Council Members Claudia Alvarez and Vince Sarmiento are smart and experienced in community affairs.  They too should hear from us.
Click here for information on how to contact each of our Council Members.