Santa Ana Council Member Michele Martinez has announced a fundraising reception.  Here are the details: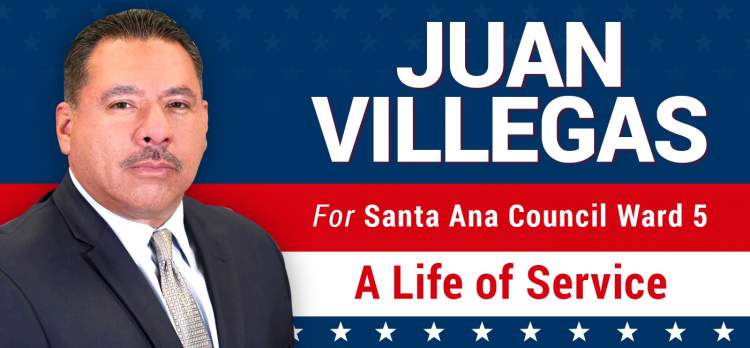 Dr. Ana Nogales and the Friends of Michele Martinez cordially invite you to a reception supporting the re-election of Councilwoman Michele Martinez, on Wednesday, April 28th, from 5:30 pm to 7:30 pm, at Dr. Ana Nogales Corporate Office, located at 1650 E. Fourth Street, in Santa Ana.

Suggested Contributions: $100-$249- $500 – $1000 – Other, Students Free!  RSVP: reelectmmartinez@gmail.com or (714) 380-4339.

Click here to see the event flier.  Click here to download a contribution form.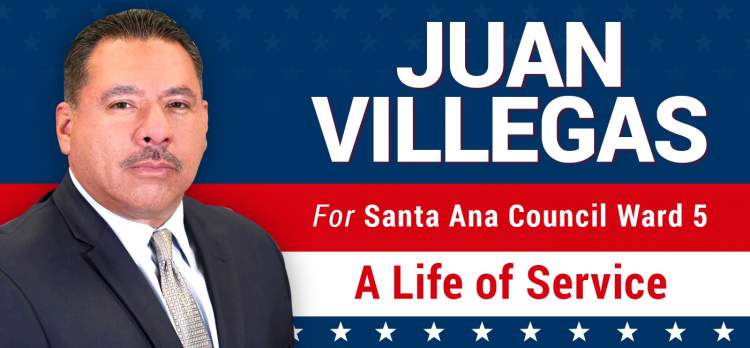 The Hon. Michele Martinez is running for re-election as Council Member for Ward 2 in 2010.
Michele Martinez's passion for public service stems from her strong commitment to serving her community. As one of the youngest to serve on the City Council, Michele brings new and positive energy to the City of Santa Ana.
Michele was raised in Santa Ana and has lived in the city for 19 years. A graduate of both Spurgeon Intermediate and Santa Ana High School, she understands the challenges that many young people face growing up in Santa Ana. She learned the value of a strong work ethic at a very young age. She pursued her education at Santa Ana Community College while working part-time jobs at the Santa Ana Boys and Girls Club and the City of Santa Ana Parks and Recreation Department.
A member and volunteer of the Boys and Girls Club of Santa Ana since 1993, Michele has provided support and guidance to young students. Michele gained national recognition for her community service, by being awarded Orange County's Youth of the Year for serving as a positive young role model and for her personal achievement. She has also gained local accolades for her work on the Project Pride Program, a nationally recognized after-school gang prevention program. In addition, she has been named one of the 20 Women to Watch in Orange County and was recognized as the Emerging Latina of the Year in 2007 by the National Latina Business Women Association. In 2008, Michele was the recipient of the Hispanic Influential award by the United Way of Orange County for her outstanding achievements and contributions to the community. As one of Cal State Fullerton's successful Latino alumni, she was selected as part of "Querer es Poder" for her efforts in motivating young people to aspire for a college education.
Michele has focused many of her efforts on helping low-income youth continue onto higher education. She spends her free time building community partnerships to help mentor and sponsor educational programs for students and currently an Advisory Board member for KinderCaminata, a program that exposes and encourages young kindergarteners to pursue a higher education. Michele also served as a Board Member for the Boys and Girls Club of Santa Ana. She is a graduate of the nationally recognized Pew Civic Leadership Program, where she developed her leadership skills including city planning, community advocacy, and policy development.
Michele was elected to the City Council in November of 2006. She chairs the Parks, Recreation, Education, and Youth Council Committee and authored the Early Prevention and Intervention Commission, an advisory board to address issues related to gangs and at-risk youth. She is actively involved with NALEO's California Health Leadership Program designed to enhance the effectiveness of Latino elected officials and their ability to advance successful health policy and effect changes in our community. Most recently Michele was appointed by the Mayor to be the City's representative on the Southern California Association of Governments (SCAG), the nation's largest metropolitan planning organization representing six counties, 189 cities and more than 19 million residents. SCAG undertakes a variety of planning and policy initiatives to encourage a more sustainable Southern California. She is also the City's representative on Orange County Council of Governments (OCCOG), a joint powers authority established to monitor, analyze and provide Orange County's technical and policy recommendations on all SCAG plans and programs. In addition, Michele sits on the State Workforce Investment Board (WIB) assisting the Governor in all the functions outlined in the Workforce Investment Act of 1998. The WIB is committed to developing a unified, strategic planning process to coordinate various education, training, and employment programs into an integrated workforce development system that supports economic development.
Michele is committed to improving the quality of life, safety and education for the residents of Santa Ana. As a homeowner and community leader, Michele understands the need for resident and business partnerships. She realizes the critical role they play in education, our neighborhood preservation, and the economic development of our great city. She is self-employed and graduated from Cal State Fullerton where she earned a B.A. degree in Criminal Justice.