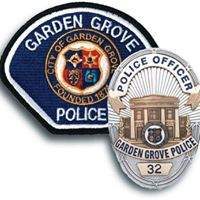 Tanh Thien Tran, 73-years-old, was arrested today by the Garden Grove police after he allegedly stabbed his 11-year-old stepdaughter to death and shot and stabbed his 36-year-old wife at about 6:30 a.m. this morning, according to the O.C. Register.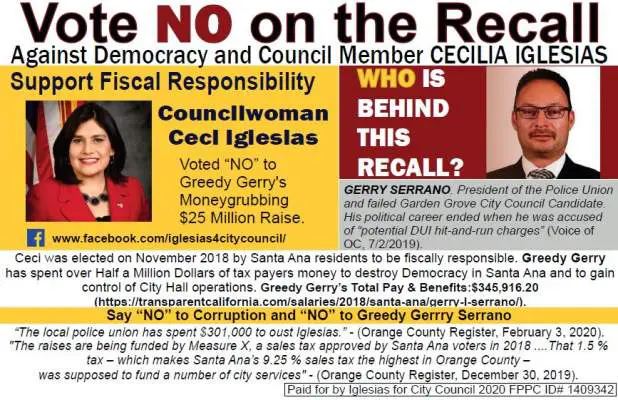 The police investigators are unsure as to Tran's motive but did describe the situation as being "domestic-violence related."
Isn't it time for Santa Ana to have a voice on the O.C. Board of Supervisors?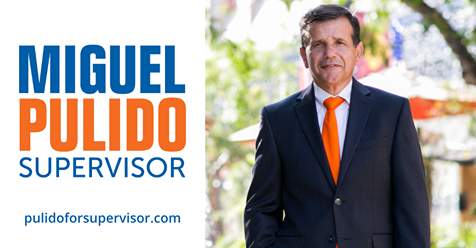 Paid for by Miguel A. Pulido for Supervisor 2020 (ID #1422663)
The suspect's wife was hospitalized and is in stable condition. Two boys, ages 3 and 6, were found unharmed at the family's in the 8900 block of Blossom Avenue.
Advertisement
Is your employer a mess? Call Sasooness.
In the state of California for every 5 hours worked an employee must get a 30 minute, uninterrupted lunch break. For every 3 hours worked an employee must get an uninterrupted 10-minute rest break. Working over 8 hours in a day or 40 hours in a week is due overtime. Don't let your employer screw you! Give us a call at 323 746-8099.
En el estado de California por cada 5 horas de trabajo su patrón le debe permitir tener un receso de media hora sin interrupciones. Si trabaja más de 8 horas en un día o más de 40 horas de trabajo en una semana su patrón le debe pagar tiempo y medio. No deje que su patrón abuse de su trabajo. No importa que no tenga papeles. Usted tiene derechos. Llamenos al 323 746-8099.
A neighbor heard screaming after the attack and found the suspect's wife outside, leaning up against a minivan parked across the street. She was covered in blood.
That neighbor told the media that the family moved into the house about six months ago.
While the police negotiated with the armed suspect another group of police officers snuck into the duplex and came up behind the suspect and was able to retrieve the wounded stepdaughter. They took the little girl outside and then to a hospital. She was pronounced dead at about 8 a.m.
The police officers ended up shooting the suspect with beanbags and foam projectiles, and he was arrested. He was later identified as 73-year-old Tanh Thien Tran. He was taken to a hospital and was treated for self-inflicted knife wounds.
The little girl who was murdered was the suspect's stepdaughter. The 6-year-old boy was his stepson. The 3-year-old boy was his biological son. They all shared the same mother.