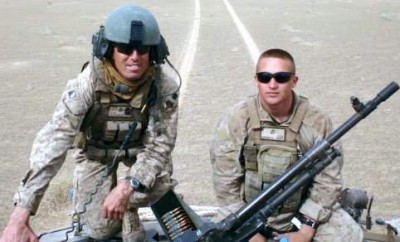 2nd Annual Centanni-Cottle Memorial 5K Run and Walk
On March 24, 2010, Marines Sgt. Major Robert "RJ" Cottle and LCpl Rick Centanni were killed by an IED in Helmand Province, Afghanistan.
Cottle was a Police Sergeant from the LAPD, who left a wife and one-year old daughter and Centanni was the 19 -year old son – and only child – of Jon Centanni, a retired gang unit sergeant from the Santa Ana Police Department.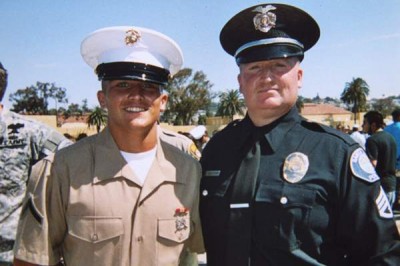 Eick was born and raised in Yorba Linda, California and attended Esperanza High School where he played football. Raised as a proud and selfless American patriot by his father, Rick was determined to serve his country. Just weeks after graduation, Rick enlisted in the Marines and was ultimately assigned to H&S Company, 4th Light Armored Reconnaissance Battalion. In November 2009, Rick and his unit were deployed to Afghanistan on a mission to stop Taliban soldiers and supplies coming from Pakistan in support of Operation Enduring Freedom.
Tragically, while on the forward edge of our nation's defense Rick and 27-year Marine Corps Veteran Sergeant Major Robert J. Cottle were killed in action on March 24, 2010 in Afghanistan's Helmand Province.
Rick was an outgoing, funny, and earnest person who was an inspiration to many people throughout his life. Rick's football coach said that Rick "played with so much joy and enthusiasm. He was a great teammate and it's no surprise at all to me that he chose to join the one other thing with as much camaraderie – the U.S. military." Rick's enthusiasm and love for his country was so great it inspired Five other Esperanza High School classmates to join the Marines. Roger Malcolm, Adam Thate, Joey Patterson, Kyle Martin and Ryan Byrnes. Two of them, Kyle Martin, and Adam Thate were assigned to the same Battalion and continue to carry on Rick's mission.
Rick was smart, motivated and always ready for a challenge. His stated goal in life was to become a Santa Ana Police Officer, just like his father Jon. He had enlisted in the Reserves with that in mind. Rick planned to graduate from college and apply as soon as he was able to. As a man of integrity, honor, and courage, Rick would have made an outstanding Santa Ana Police Officer.
Jon Centanni said Rick was a blessing to him, a great man who made him proud. Jon said that he would like Rick to be remembered as a pround Marine who died doing what he loved, protecting our country from people who would cause us harm. Jon fully supported the mission that his son was engaged in and this tragic incident only reinforces his belief that our country needs to complete that mission. Rick and Sergeant Major Robert J. Cottle sacrificed their today for our tomorrow and for this we will remain eternally grateful.
Please participate in the 2nd Annual Memorial 5K Run/Walk to honor the service and sacrifice of Rick and RJ! All proceeds from this charity run will be split between the "Rick Centanni Memorial Fund" and the "Blue Ribbon Trust Fund for Robert J Cottle."
Each year the "Rick Centanni Memorial Fund" awards two Esperanza High School student-athletes who are going into the military and plan on secondary education $1,000.00 scholarships to assist them with books, tuition, etc.
The "Robert J Cottle Blue Ribbon Trust Fund" will assist RJ's baby daughter Kaila Cottle with tuition when she goes to college.
Every race participant gets an exclusive shirt to let the world know they were part of this special run.
Location: Roads of Yorba Linda, Land of Gracious Living
Dates: Sunday, Mar 23 2014, 9:00 AM – 12:00 PM
Address: 5241 Fairmont Boulevard, Yorba Linda, CA 92886
Adults are $30.00
Children between the ages of 5 and 12 run for free but must still register!
Military members and Full Time Students pay only $15.00 (Must present ID at Registration Desk)
All GOLDSTAR parents, widows, widowers and siblings run for FREE! Thank you for your sacrifice and we will of course honor ALL of our Fallen Heroes. Please email Laura Herzog at laura@honoringourfallen.orgfor the coupon code.
Click here to register for the 5K run/walk.