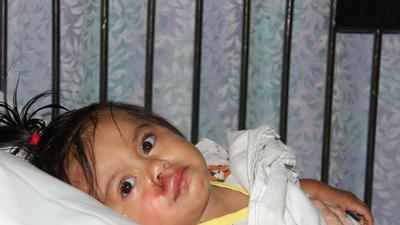 Santa Ana Police Department Advisory: Update- Detective request public's assistance -Suspicious Death/Homicide Investigation
Detectives advise that family members have contacted them based on media reports on this case. The victim in this case has been ID'ed as Gloria Sanchez (21) additionally the small child found with her was her 13 month old daughter ( no name released).
Additionally Friday night Fransico Montano's (21) turned himself and his vehicle a Black Toyota Rav4 into the detectives at the Police Department. Montano is the victims boyfriend and father of the 13 month old child. Montano was uncooperative with Detectives at this time. Detectives booked Montano into Santa Ana Police Department Jail for CVC 20001(a) Felony Hit and Run for now pending further investigation. Bail was enhanced to 200k as Montano is considered a flight risk.
On 10-31-13, at approximately 8 PM, Officers responded to a report of a who was found lying on the street at 1600 W. Edinger and possibly injured. Upon arrival, they located a woman who had sustained major trauma apparently as a result of either being pushed or jumping from a vehicle that was traveling eastbound on Edinger. Found near the woman was a young female child about 1-2 years old. Orange County Fire Authority and paramedics responded to the scene and transported the victims to a local hospital. A few hours later, the woman passed away as a result of injuries sustained during the incident. The child remains in the hospital in stable condition. The identities of the woman (Hispanic 20-30) and child (Hispanic 10 months-1 1/2) is unknown Homicide detectives are conducting a death investigation. The vehicle involved in this incident is described as a dark colored pick-up truck that fled the scene.
Anyone with information in this case is urged to contact the Santa Ana PD Homicide Unit at (714) 245-8390. Or Orange County Crime Stoppers 1-855-TIP-OCCS.
For full details, view this message on the web.