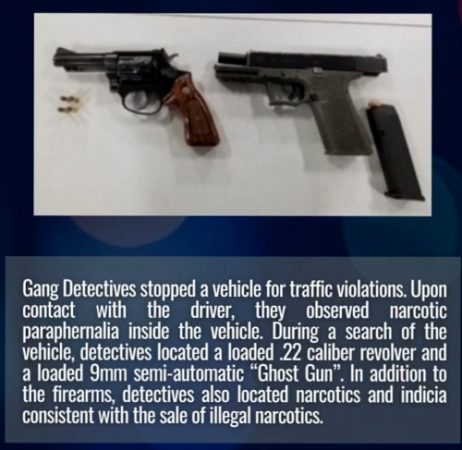 SAPD gang detectives stopped a vehicle for traffic violations. Upon contact with the driver the detectives observed narcotic paraphernalia inside the vehicle.
During a search of the vehicle the detectives located a loaded .22 caliber revolver and a loaded 9mm semi-automatic "Ghost Gun."
In addition to the firearms the detectives also located narcotics and indicia consistent with the sale of illegal narcotics.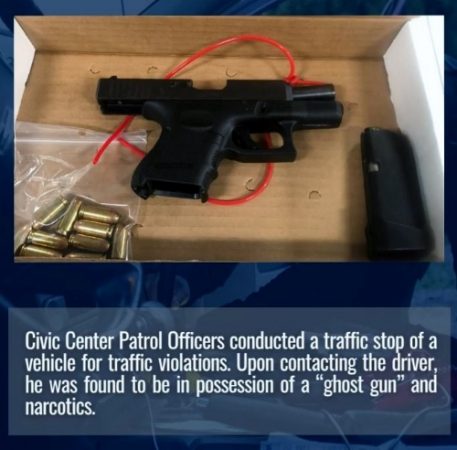 SAPD Civic Center patrol officers conducted a traffic stop of a vehicle for traffic violations. Upon contacting the driver they found he was in possession of a "ghost gun" and narcotics.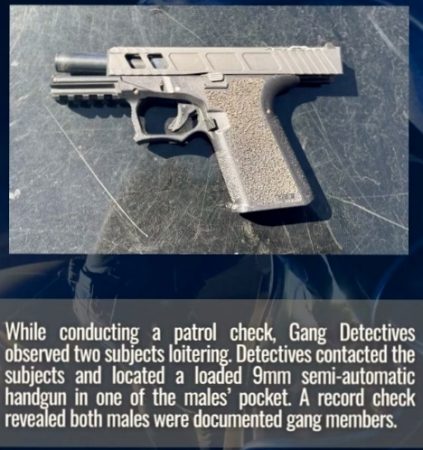 While conducting a patrol check SAPD gang detectives observed two suspects loitering. Detectives contacted the subjects and located a loaded 9mm semi-automatic handgun in one of the male's pockets.
A record check revealed both males were documented gang members.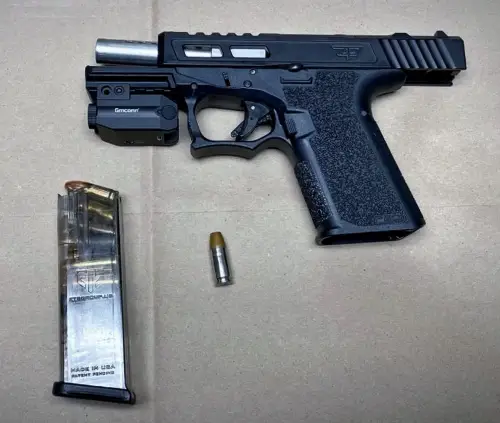 On Friday, March 18, 2022 at 10:04 PM, the Garden Grove Police Department's Community Impact Unit (CIU) was conducting directed enforcement when they observed a known local gang member acting suspiciously.
CIU officers contacted the subject and located a loaded 9mm "ghost gun" in his waistband. He was subsequently arrested and later booked into the Orange County Jail.