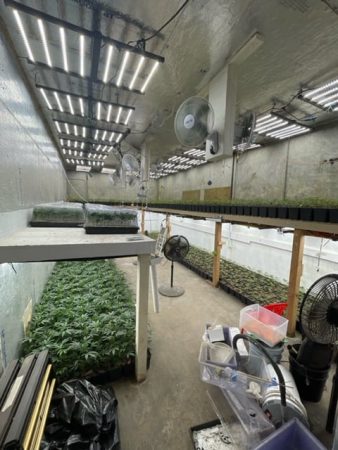 As part of ongoing SAPD Vice/Narcotics cannabis enforcement efforts, police detectives uncovered a suspected illegal cannabis grow facility.
During the service of a search warrant at the location, on March 18, detectives discovered a large-scale cannabis cultivation facility.
Detectives seized a total of 11,000 plants and over 300 lights.
The SAPD did not disclose the address of the marijuana grow location.
The City of Santa Ana requires marijuana retailers to have a permit. Sales of their products are taxed and those taxes help to fund city recreational programs for the youth. Illegal marijuana growers do not pay for permits and do not collect or pay any tax revenue.