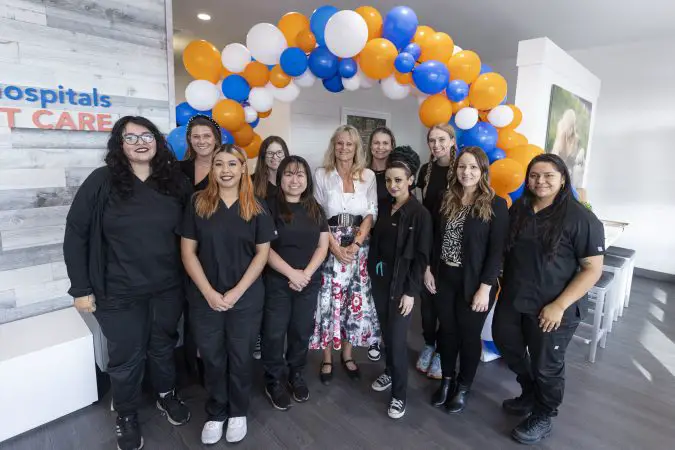 VCA Animal Hospitals has opened an urgent care in Tustin at 631 E. 1st Street, Tustin, CA 92780.
VCA Animal Hospitals Urgent Care – Tustin serves the communities of Tustin, Irvine, Santa Ana, Costa Mesa, Orange, and Fountain Valley, offering same-day veterinary care for urgent needs, 7 days a week, 365 days a year. They are open from 10 a.m. to 8 p.m daily. You may call them at 657-325-8300.
VCA Urgent Care offers:
Easy Access to Care. Pet owners have access to same-day care with transparent, up-to-the-minute wait times and the ability to quickly join the virtual waiting room. This means clients can join the virtual waiting room and wait in the comfort of their homes until it's their turn, rather than waiting in the hospital.
Free Teletriage. Clients have access to VCA's free 24/7 teletriage, which connects them directly to a team of on-call credentialed veterinarian technicians. This team can help assess a pet's condition, advising whether a trip to urgent care or the emergency room is needed.
Calming Environment. The hospital is thoughtfully designed to create a calming and welcoming environment for both owner and pet. Intentionally designed without a front desk or phones, friendly client service representatives help clients get comfortable and checked in via mobile device.
Founded in 1986, VCA is a family of hometown animal hospitals committed to making a positive impact for pets, people, and our communities. They care about the communities we serve and every pet within them, not just those that they see in their hospitals. Every hospital carries a sense of pride for the legacy of excellence they've built and the stories of service that are deeply connected to their local communities. VCA joined the Mars family in 2017. Together, they are writing a powerful story about what's next in veterinary care.