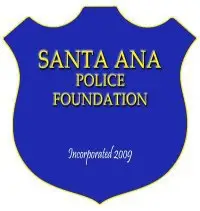 Mark your calendar for Thursday August 12, 2010 at 7:30am.  Chief Paul Walters of the SAPD is conducting an an orientation meeting for the Santa Ana Police Foundation's SA-BERT Training program. 
ALSO, this Saturday, May 22, 2010, The Foundation and SA-BERT will participate at the Villa Fundamental Education First Festival.  We NEED you!  If you have graduated from BERT and/or participated in pour program, please respond today.  We need help manning the booth at the Faire.
I will be glad to return details.  Please respond.
Thanks from us all!..
 Wm. F. "Bill" Cunningham, Jr., bill@sapdf.org
Executive Director
SANTA ANA POLICE FOUNDATION
1801 E ParkCourt Place, Ste E-103
Santa Ana, CA  92701
(714) 972-0200
 We are Local Leaders Conquering Community Concerns through Emergency Business Preparedness, Secure Neighborhood Development, and Youth Gang Prevention Programs.
 NOTE:  The Santa Ana Police Foundation is a Public Corporation which has no official affiliation with or influence upon the Santa Ana Police Department, the Chief of Police, or any officers or administrators affiliated thereto.