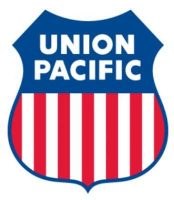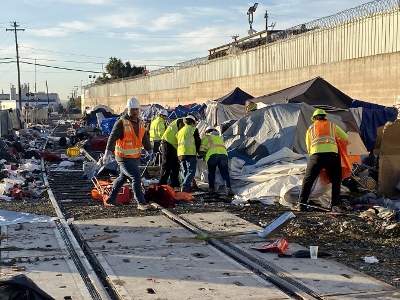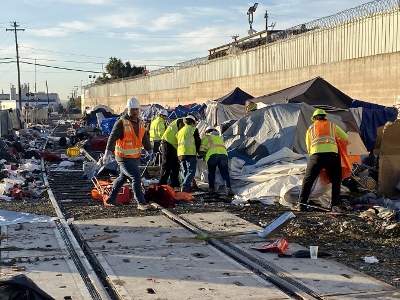 Union Pacific Railroad today began a comprehensive cleanup operation at its properties across Santa Ana.
This was the result of the City of Santa Ana's constant communication with Union Pacific during the past several months about the condition of the company's properties.
The City has directed its homeless outreach and case management contractor to put resources into the areas around the Union Pacific corridor in order to provide assistance to those who may need it. The City's Quality of Life Team also is available to assist with any issues related to the homeless.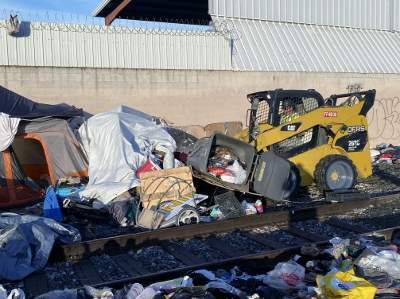 Report concerns such as abandoned property on City right-of-way with the mySantaAna app or by calling Public Works dispatch at (714) 647-3380.
Learn more about the mySantaAna app at www.santa-ana.org/residents/mysantaana-app.