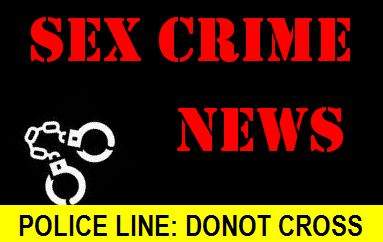 Border Patrol Stops Sex Offender at the Border
CALEXICO, Calif. – U.S. Border Patrol agents assigned to the El Centro Station arrested a previously deported convicted sex offender in the desert area approximately 13 miles west of the Calexico port of entry today.
The 34-year-old man was apprehended by Border Patrol agents when illegally entered into the United States. Agents later identified the man as Jesus Bermudez-Alvear, a citizen of Mexico.
Criminal record checks revealed that Bermudez is a convicted sex offender, convicted of sexual intercourse with a minor out of Santa Ana. Bermudez was previously removed from the United States and served a 60 day prison term and a three year supervised release on Mar.30, 2000.
Border Patrol has the man in custody. Bermudez will be presented for criminal prosecution for re-entry after previously being removed.
This is the seventh sex offender arrest in the El Centro Sector area this year.
The El Centro Sector's Community Awareness Campaign is a simple and effective program to raise public awareness on the indicators of crime and other threats. We encourage public and private sector employees to remain vigilant and play a key role in keeping our country safe. Please report any suspicious activity to the Border Community Threat Hotline at 1-800-901-2003.
###
U.S. Customs and Border Protection is the unified border agency within the Department of Homeland Security charged with the management, control and protection of our nation's borders at and between the official ports of entry. CBP is charged with keeping terrorists and terrorist weapons out of the country while enforcing hundreds of U.S. laws.