Irvine Police Department Press Release
FOR IMMEDIATE RELEASE, PRESS RELEASE #06/06/2016
Subject: Officer Observations Lead to Weekend Stolen Car Arrests
Contact : Farrah Emami, Public Information Officer, 949-724-7112, femami@cityofirvine.org
Irvine, CA – The observations of alert Irvine officers resulted in the arrest of three suspects in two separate stolen car cases over the weekend.
In the first case, two suspects were arrested Friday, June 3, 2016. They are identified as Alfredo Mercado, 43, and Jaime Reynoso, 35, both of Santa Ana.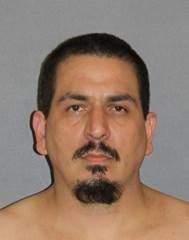 At approximately 8:30 p.m. on Friday, an Irvine officer was patrolling a shopping center parking lot area at Von Karman Avenue and Barranca Parkway. He observed two men behaving suspiciously and contacted the subjects. When contacted by the officer, Mercado and Reynoso were next to a 2012 Honda Civic with paper plates. The vehicle was determined to have been stolen out of Westminster, and the suspects were captured on surveillance video driving the stolen car into the parking lot. Heroin was located inside the vehicle.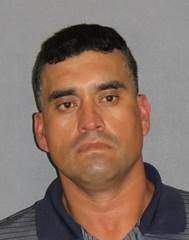 Mercado and Reynoso were arrested at the scene without incident. At the time of the arrest Reynoso had a warrant for a parole violation.
In the second case, a suspect was arrested Sunday, June 5, 2016. He is identified as Michael Murphy, 56, of Laguna Woods.
At approximately 3:45 p.m. on Sunday, an Irvine officer was patrolling a hotel parking lot on Von Karman Avenue and observed an occupied 1998 Chevrolet Malibu, which was reported stolen out of Costa Mesa. Murphy was in the vehicle and arrested at the scene without incident.
IRVINE POLICE DEPARTMENT
One Civic Center Plaza, Irvine, CA 92606
(949) 724-7000 www.irvinepd.org
"Working In Partnership with the Community"
INTEGRITY – QUALITY SERVICE – ACCOUNTABILITY – RESPECT
Since its incorporation in 1971, Irvine has become a nationally recognized city, with a population of 250,384, spans 66 square miles and is recognized as one of America's safest and most successful master-planned urban communities. Top-rated educational institutions, an enterprising business atmosphere, sound environmental stewardship, and respect for diversity all contribute to Irvine's enviable quality of life. This family-friendly city features more than 16,000 acres of parks, sports fields and dedicated open space and is the home of the Orange County Great Park – the first great metropolitan park of the 21st century. For more information, please visit cityofirvine.org.
###