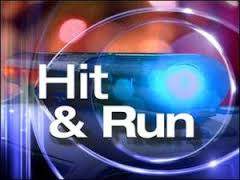 Two adults and two children in a Toyota Corolla were injured in a two-vehicle collision Thursday night, at 8:25 p.m. at Lyon Street and McFadden Avenue, in Santa Ana, according to the O.C. Register.
The Corolla was headed east on McFadden Avenue when the driver tried to turn to go north on Lyon Street, at a yellow light. A man in a Toyota pickup truck broadsided the Corolla as he was going west on McFadden Avenue.
The people in the damaged Corolla had to exit through the driver's-side doors.  In the meantime the driver of the pickup truck proceeded to the 1400 block of East McFadden Avenue, where he abandoned the pickup truck and took off on foot.
The victims did not suffer any life-threatening wounds.  The children were under the age of 10.  One of the kids was transported to Children's Hospital of Orange County, in Orange. The whereabouts of the other victims is not known.
The police did not identify any of the victims or the driver who ran off.
The hit and run accident happened just north of Century High School, in Santa Ana's Ward 1, which is represented by Mayor Pro Tem Vince Sarmiento.