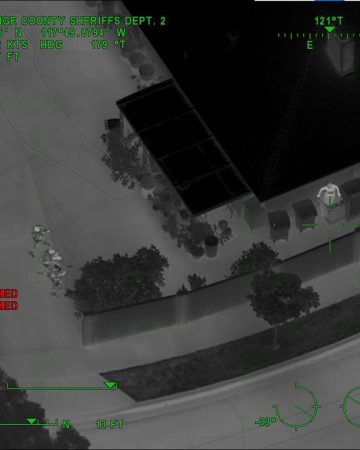 Last Wednesday night, Tustin police officers patrolling local neighborhoods located a suspicious vehicle and attempted a traffic stop. The vehicle fled and a lengthy pursuit ensued.
All four occupants of the vehicle ran after it stopped in the area of Yorba and Roseleaf. A lengthy search by officers and excellent work by the OC Sheriff's Air Support led to the capture of all four suspects who were found hiding in yards and trash cans while residents slept.
A search of the vehicle revealed the suspects had stolen five catalytic converters – two of which were confirmed to have been stolen in Tustin moments before the pursuit began.
The four suspects are not residents of Orange County. They found out the hard way that committing crimes in Tustin is not a good idea.
After leaving their car behind, Tustin police officers provided a ride to Orange County Jail