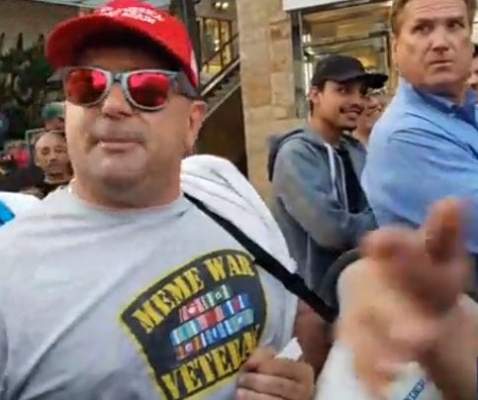 A Trumper named Kim Sorgente has been arrested for "assault with a deadly weapon" at the Santa Ana "Stop the Steal" rally last Dec. 6, according to Vern Nelson, the Editor of the Orange Juice Blog.
Sorgente allegedly bashed a Santa Ana resident over the head with his megaphone when the guy was trying to escape to safety.
Apparently Sorgente was found when he was protesting outside the O.C. Board of Supervisors on Tuesday.
Sorgento is in custody at Theo Lacy (booking #3193242, case #21CF0788). Arraignment set for today in CJ1, C59. His bail has been increased to $125K. The OCDA prosecutor told the Judge that Sorgente is probably wanted by the FBI for assault on a federal officer on Jan. 6. The Judge declared him a danger to the public and raised his bail!