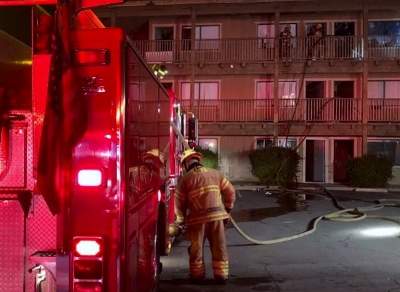 There was a fire early this morning at the abandoned Saddleback Lodge, at 1655 E. 1st St., in Santa Ana, according to the O.C. Fire Authority.
The fire began at about 4:30 a.m. It began the second and third floors. It was a two alarm fire with approximately 65 firefighters on scene.
The fire crews knocked down the fire and were checking for any hidden pockets of fire. No injuries were reported.