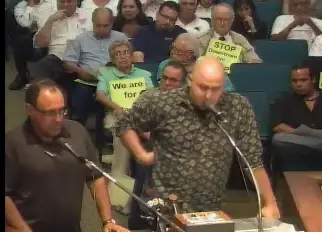 You cannot start a revolution by boycotting the community!  By: Theo Hirsch
El Centro Cultural De Mexico separates themselves from the community in many, many respects. Although I appreciate their anger and their rebellion; yet as a pinche Huero, I don't really feel comfortable when I go there to visit although I do still visit. I mean, don't get me wrong I do go there and there are some people who do welcome me, but the overall welcoming vibe just isn't there.
"Cultural" es la palabra, No es "culto"
You have separated yourselves from the community in many respects and I find that to be a shame. It's a shame that more people of white, European, background don't feel comfortable there. Nor have I ever witnessed any black people; and maybe one Middle Easterner, (Andy) and that's just because he was brown enough and not too black to fit in (and he spoke some Spanish).
Click here to read the rest of this post.