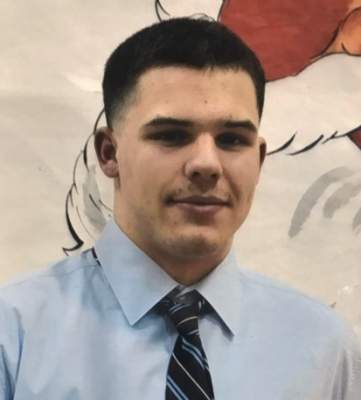 Ike Souzer, 15, a teenage murder suspect who escaped from juvenile hall in Orange, was back in custody Saturday morning after 21 hours on the loose and his sister defended her brother's actions, according to the O.C. Register.
Souzer was found at a McDonald's restaurant at 9 p.m. on Friday night, near the corner of Euclid St. and Glenoaks Ave., in Anaheim, according to the O.C. Sheriff's Department. He was arrested without incident.
Souzer was treated for wounds to a leg after he was arrested. The injury possibly happened during his escape from Juvenile Hall.
Souzer escaped from a locked housing unit and then jumped over an exterior barbed-wire fence. Surveillance video showed Souzer tending to his leg after getting over the fence, which is why authorities believe he injured himself with the barbed wire. He went missing at 12:11 in the morning.
Souzer was being held at Juvenile Hall since he allegedly stabbed his mother to death back in 2017.
When Souzer escaped his sister, Berlin, told KCAL 9 news that she thought he was being painted by the media as "someone he is not."
Berlin wrote that her brother "has gone through a lot. Mental and physical abuse. He's a troubled teen that needs help. He's not dangerous whatsoever. What he did was self-defense. She beat on him daily."