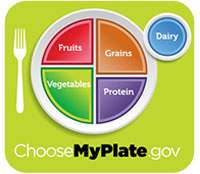 SAUSD Media Advisory: Voice Your Choice: Student Food Show
THE EVENT: The Santa Ana Unified School District (SAUSD) will hold a Voice Your Choice: Student Food Show to get students engaged and to provide their feedback on the menu selections offered at SAUSD school sites. Students will participate in a variety of taste testing and surveys to assist the District in adding nutritious food selections that are appealing to young people. The participants will include elementary and high school students.
WHEN: Wednesday, April 2, 2014
Elementary Food Show: 9:45 a.m. – 10:45 a.m.
High School Food Show: 11:25 a.m. – 12:16 p.m.
WHERE: Santa Ana High School
(Wrestling Room)
520 W. Walnut St.
Santa Ana, CA 92701
VISUALS: Excited students from all the participating schools tasting different food selections and providing their input on what should and should not be included in future menu selections at SAUSD schools.
CONTACT: Deidra Powell, Chief Communications Officer – Santa Ana Unified School District at (714) 558-5555 desk or (714) 673-4995 cell if you are interested in covering this event.
###