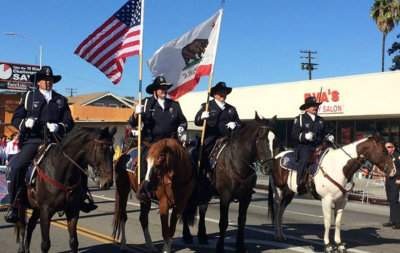 City of Santa Ana, Downtown Orange County
Community Alert: Santa Ana Police Department Receives $1.25M COPS Grant
City of Santa Ana Police Department receives second consecutive COPS grant award.
For the second year in a row, the Santa Ana Police Department was awarded $1,250,000 in grant funding for the addition of 10 police officers by the U.S. Department of Justice, Office of Community Oriented Policing Services (COPS). This brings the total amount awarded to $2.5 million for the addition of 20 police officers over the past two years.
"Receiving consecutive COPS grant awards is a significant success for our community. This truly is a testament to our collaborative and supportive advocacy efforts," stated Mayor Pro Tem Vincent Sarmiento.
"One of our top priorities is the safety of our community. This grant will help us toward our goal of establishing a Community Relations Division to enhance our community policing efforts," stated Councilmember David Benavides.
The COPS Hiring Program (CHP) is a national competitive grant program which funds the hiring or rehiring of law enforcement officers. CHP provides 75 percent of the approved entry-level salaries and benefits of each newly hired and/or rehired full-time officer over the three-year grant period. With the initial 2014 grant award, the Santa Ana Police Department has successfully hired 10 new police officers of which half are military veterans.
The 2015 COPS grant award will assist the Santa Ana Police Department in advancing its efforts related to the Five-Year Strategic Plan Goal of Community Safety. In particular, the grant funds will serve to modernize the Community Policing philosophy by improving customer service, crime prevention, and traffic, pedestrian, and bicycle safety. In addition, the 2015 grant award will allow the Police Department to create a Community Relations Division that will focus on community oriented policing.
"The COPS funding will go a long way in strengthening our long term community policing efforts as well as providing additional support to the men and woman of the Santa Ana Police Department that keep our community safe. We are appreciative of the support of our community, City Council and City Manager," stated Police Chief Carlos Rojas.
###
Contact Information:
Robert Cortez
714-647-5200
rcortez5@santa-ana.org