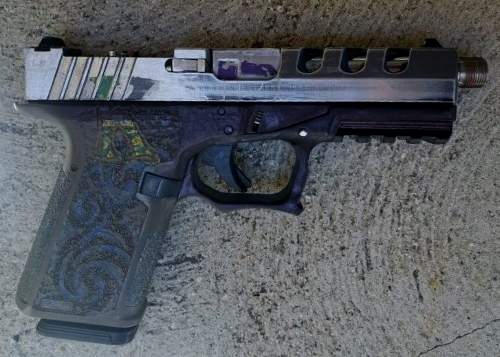 SAPD police officers responded to reports of a man with a gun in the area of the 400 block of E. 16th Street. The officers reviewed surveillance video and confirmed the man was in possession of a firearm.
While the officers were still on scene, the suspect returned. Officers attempted to stop the suspect but he failed to yield and a vehicle pursuit ensued.
The suspect abandoned his vehicle and fled on foot, discarding a handgun as he ran. Officers apprehended the suspect shortly thereafter without further incident.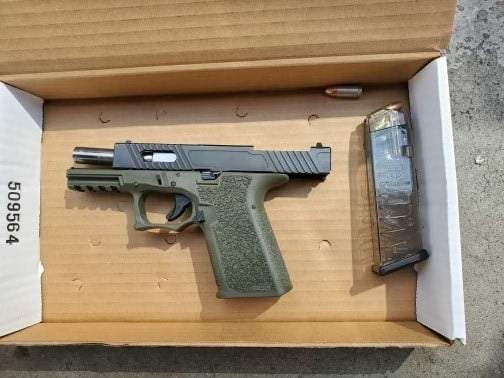 SAPD police officers conducting proactive enforcement in the area of Pacific Avenue and Lingan Lane observed three subjects walking away from them as officers approached the alley. All subjects ran from the officers and one discarded an item from his waistband. The officers detained all three suspects and recovered a loaded 9mm "ghost" gun from the area.
SAPD gang detectives observed a known gang member outside an apartment complex. Upon contact, the gang member discarded a loaded firearm and was detained without incident. A 9mm "ghost" gun was recovered.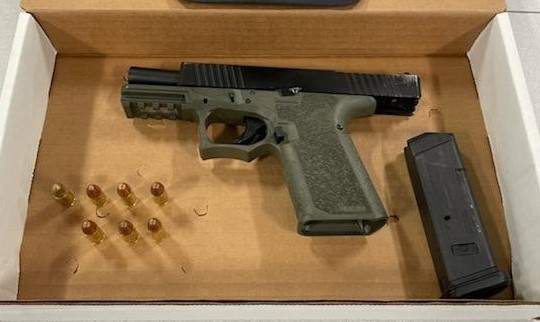 SAPD gang detectives observed an individual walking in the area of the 900 block of W. Highland Street, when the subject grabbed his front waistband area and fled.
As gang detectives pursued the subject, he discarded a loaded firearm and was detained without incident. The firearm was recovered and found to be a 9mm "ghost" gun.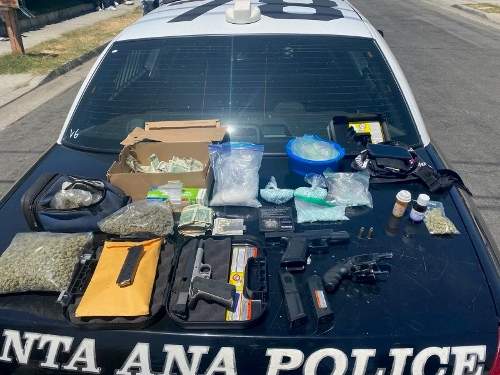 While conducting a probation compliance check of a documented gang member's residence, SAPD Directed Patrol officers and AB 109 Task Force located 3 handguns, (including a .45 caliber ghost gun), a ½ pound of methamphetamine, more than 3,000 OxyContin pills, marijuana, heroin, U.S. currency and illegal fireworks.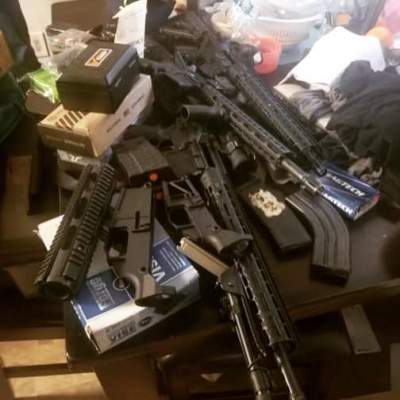 SAPD gang detectives received information about an active gang member in possession of illegally possessed firearms. A search warrant was obtained for his apartment and the suspect was detained without incident.
A search of the apartment was completed and detectives located (4) AR rifles, (1) 9 mm semi-automatic pistols, 9 ounces of heroin, 8 ounces of methamphetamines, weapons manufacturing tools, several extended magazines, US currency and 320 pieces of illegal fireworks.
The subject was arrested for several felony violations and transported to the Santa Ana Jail.