This month's SAPD regular video segment regarding unsolved local murders, For the Record, involves Angel Manuel Villa.
On Friday, March 5th, 2021, around 11:30 p.m., family members called Santa Ana Police to report Angel had been shot. When the SAPD police officers arrived, they located Angel in the driveway suffering from an apparent gunshot wound to the left side of his body.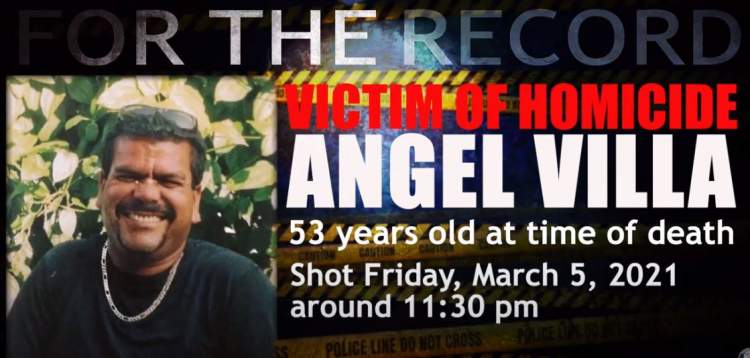 Medical aid was provided at the scene, and Angel was transported to a local hospital where he ultimately succumbed to his injuries.
Anyone with information is asked to contact Homicide Detective Gomez at (714) 245-8390.
The SAPD encourage anyone with information to come forward and help bring closure to Angel Manuel Villa's family and friends.