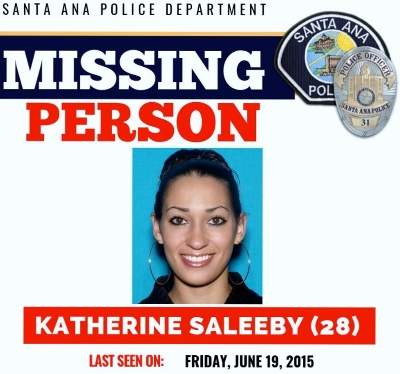 Katherine Elaine Saleeby was twenty-four-years-old at the time of her disappearance.
She lived in Santa Ana and in Costa Mesa and it is believed that she was at or on her way to the Hotel Circle located in the area of Dyer and the 55 Freeway in Santa Ana.
She kept in regular communication with her family however there has been no contact with her since 6-19-15.
Anyone with information on the whereabouts of Katherine Elaine Saleeby please contact Investigator Jurado at (714) 245-8353 or Detective Gracia at (714) 245-8408.