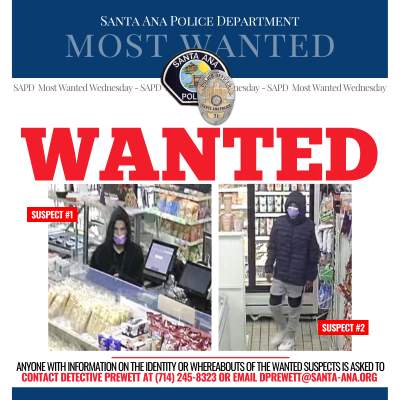 On June 30, 2021, at approximately 1:54 AM, the wanted suspects entered the 7-Eleven convenience store located at 1425 W. Warner Avenue and approached the clerk. Suspect #2 took out and pointed a black semiautomatic handgun and demanded the clerk to open the cash register.
The clerk complied with the demands and Suspect #1 removed the cash from the register. Both suspects exited the location and were observed on surveillance video running through the parking lot.
Approximately 30 minutes later, the same suspects possibly committed a second robbery in a neighboring city.
Anyone with information is asked to contact Detective D. Prewett at (714) 245-8323 or dprewett@santa-ana.org.