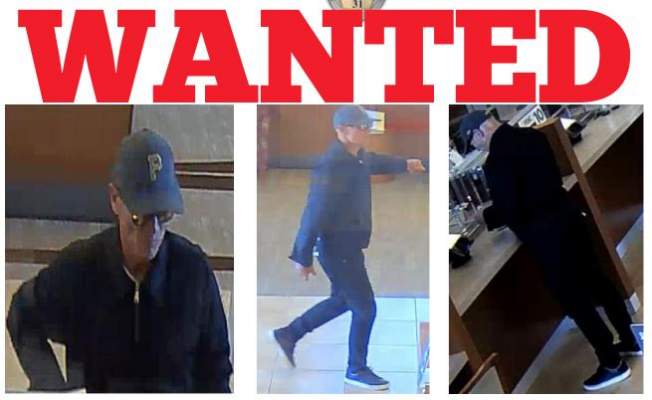 On March 23, 2020 at approximately 2:48 p.m., the wanted suspect entered the Wells Fargo located at 2301 S. Main Street, Santa Ana and attempted to commit a robbery.
The suspect simulated a handgun, produced a note demanding money and gave it to the teller. The teller was able to cause a delay, resulting in the suspect ultimately leaving the bank.
The suspect is a white male, approximately 45-55 years old, 5'11' in height, with a thin build and a light complexion. He was wearing a black baseball cap emblazoned with a letter "P" during the attempted robbery as well as black framed sunglasses, a black long sleeve 1/4 zip up sweater, black pants and black shoes. There may be a tattoo on the right side of his face.
Anyone with information identifying the wanted suspect in this case is asked to contact Detective Solorio at (714) 245-8316 or ESolorio@santa-ana.org