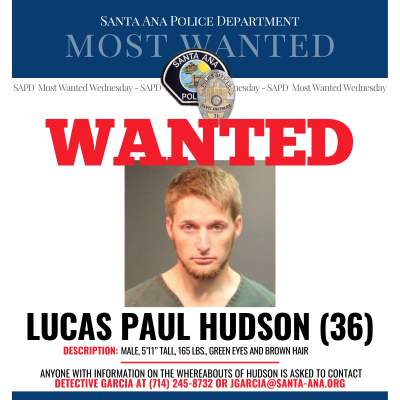 On 05/02/2021, Lucas Hudson remained inside the Home Depot store located at 1750 E. Edinger Avenue, after closing hours.
Once all employees left the store, he walked out pushing a black Husky tool chest with an approximate value of $1,148.00.
Hudson is currently on probation, and has five outstanding warrants.
Anyone with information on the whereabouts of Hudson is asked to contact Detective Garcia at JGarcia@santa-ana.org or (714) 245-8732.