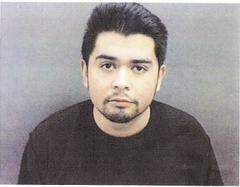 Santa Ana Police Department
Advisory: SAPD Detectives investigate attempt homicide by estranged husband
The female adult victim arrived home in the early hours of the morning with her two children, 6 and 7 years old, and put them to bed. As she moved to another room in the residence, she was assaulted by her estranged husband, Javier Luis Cervantes (24), who was lying in wait for the victim.
The suspect sexually assaulted the victim and stabbed her multiple times with a knife, causing injuries and severe bleeding. The victim escaped from the apartment and called police. The suspect fled prior to police arriving. Cervantes escaped and stole her 2013 silver Ford Edge, license plate number: 6WPY897.
The children were unharmed and the victim was transported to a local hospital where she is in stable condition. Santa Ana Police Detectives are handling the case and attempting to locate the suspect.
###