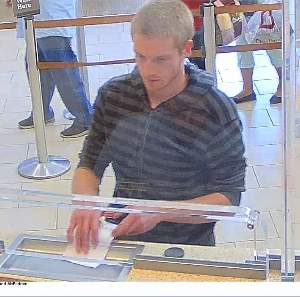 Santa Ana Police Department

Advisory: SAPD Robbery Detectives Request Assistance In Identifying Suspect Wanted For Attempted Bank Robbery

On December 19, 2018 at approximately 2:45 p.m., suspect depicted in the photographs entered the Wells Fargo bank located at 3764 W. McFadden Avenue. The suspect walked to the teller window and passed a note demanding money. The teller then activated the alarm and the suspect exited the bank.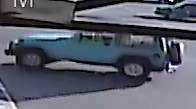 Suspect was seen getting into the passenger seat of a teal colored Jeep Wrangler that was being driven by a second suspect described as: male, caucasian between the ageas of 40-50 years old.
Anyone with information is asked to please contact Detective David Prewett at (714) 245-8323, dprewett@santa-ana.org or Orange County Crime Stoppers at 1-855-TIP-OCCS.