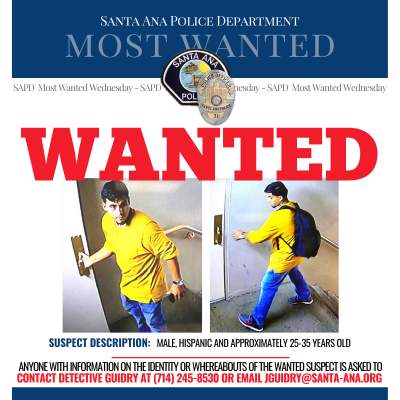 On 08/21/2021, between the hours of 3:00 PM and 7:45 PM, the wanted suspect gained entry into the victims' locked room.
At approximately 11:00 PM, the victims returned to their room and discovered their property missing (backpacks, luggage, clothing and designer purse) with an estimated loss of $13,950.00.
Suspect Description: Male, Hispanic, approximately 25-35 years-old.
Anyone with information on the identity or whereabouts of the wanted suspect is asked to please contact Detective Guidry at (714) 245-8530 or JGuidry@santa-ana.org