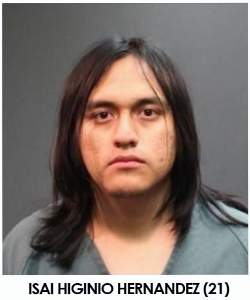 Santa Ana Police Detectives arrested two adults for giving two minors drugs and engaging in illegal sex acts with them. Isai Higinio Hernandez, a 21-year-old resident of Santa Ana, was arrested for committing lewd acts with a minor. Hernandez met both victims through Snapchat. Hernandez gave the first victim, a 14-year-old girl from Irvine, drugs before engaging in illegal sex acts with her.
At the time of Hernandez' arrest, he was found sleeping in his vehicle with a second victim, another 14-year-old girl from Irvine and Jason Rabadan, a 20-year-old resident from Santa Ana. The second victim was a reported runaway from Irvine. Detectives discovered that Hernandez had also given her drugs and learned that Rabadan engaged in illegal sex acts with her.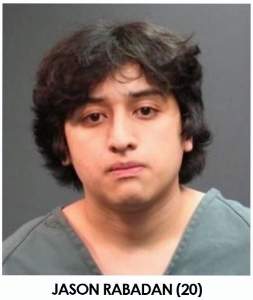 Hernandez and Rabadan were booked at the Orange County Jail for multiple counts of committing lewd acts and for providing drugs to a minor. Their bail has been set at $100,000.00 each.
Santa Ana Police Department Detectives believe there may be additional victims because the suspects targeted the Irvine area and ask anyone with information to contact Detective J. Gallardo at (714) 245-8378, jgallardo@santa-ana.org or Orange County Crime Stoppers at 1-855-TIP-OCCS.
THE SANTA ANA POLICE DEPARTMENT WOULD LIKE TO REMIND PARENTS TO CLOSELY MONITOR THEIR CHILD'S SOCIAL MEDIA ACTIVITY FOR ANY INAPPROPRIATE CONTENT.