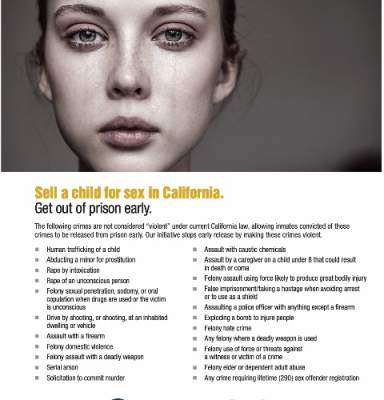 The Santa Ana City Council on Tuesday, Sept. 15, approved a resolution in support of Proposition 20, the Reducing Crime and Keeping California Safe Act of 2020.
Proposition 20 would amend several criminal sentencing and supervision laws that were passed between 2011 and 2016. The ballot initiative would make specific types of theft and fraud crimes, including firearm theft, vehicle theft, and unlawful use of a credit card, chargeable as either misdemeanors or felonies, rather than only as misdemeanors.
The ballot initiative would also establish two additional types of crimes in state code – serial crime and organized retail crime — and charge them as wobblers (crimes chargeable as misdemeanors or felonies). It would require persons convicted of certain misdemeanors that were classified as wobblers or felonies before 2014, such as shoplifting, grand theft, and drug possession, along with several other crimes, including domestic violence and soliciting prostitution with a minor, to submit to the collection of DNA samples for state and federal databases.
Proposition 20 also would require the parole review board to consider additional factors before deciding whether to release a felon on parole and would allow prosecutors to request a review of the board's final decision. The ballot initiative would define 51 crimes and sentence enhancements as violent in order to exclude them from the parole review program.
Furthermore, the ballot initiative would require local probation departments to ask a judge to change the conditions or status of a felon's post-release supervision if the felon violated supervision terms for a third time.