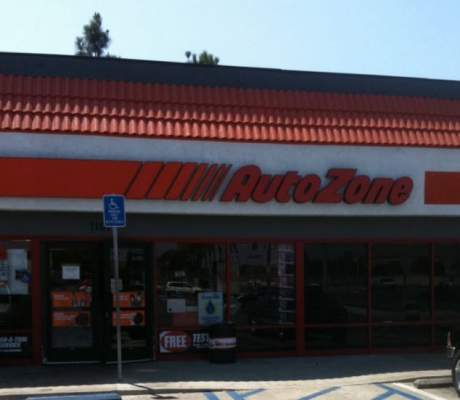 Remember the kidnapping we reported yesterday at the AutoZone on South Bristol Street and McFadden in Santa Ana? Turns out it was actually a bizarre extortion attempt!
The incident began when someone called the AutoZone store and spoke with the store manager. The caller claimed that if money was not sent to him he would send people to the store with guns.
The store manager panicked after the call. He then took an undisclosed amount of money out of the cash register and waited for the suspects to show up to get their money. But they never showed up so he then exited the store with the cash, on foot.
Turns out the store manager had been given additional instructions to wire the money to an account. The SAPD does not yet know where the store manager went to wire the money or how much he sent.
The poor store manager complied with the instructions, according to the SAPD, because he was in fear for his life.
While this was happening SAPD police officers were searching the area for a suspect they thought had gotten away with the cash.
The hapless store manager left the place where he had wired the money and was able to get the attention of a police officer in a squad car.
SAPD police detectives eventually sorted out the mess and figured out that the caller, based on his phone number, was probably calling from somewhere in Mexico.
Not long after the police found the store manager another caller called up a different AutoZone store and tried the same gimmick with another employee. But this time the employee in question called the police instead – and avoided getting extorted.
The SAPD reported that no one was injured during the incident. They have no suspects. The detectives may find it hard to track down the suspects as the phones they used have to commit these crimes have likely been deactivated or were burner phones to begin with.
Several of our readers, incidentally, reported many attempts by suspects to extort them out of money. The callers pretend to be calling from a utility, such as So. Cal. Edison or the Gas Company. Please note that utilities would never call a resident and demand odd payments. The utilities rely on traditional mail to send invoices.
The SAPD reports that local residents have often been targeted by callers, who are often from Mexico, in extortion attempts involving alleged kidnappings of loved ones.
The local police however have never before seen a business targeted with an extortion attempt of this nature.
When you are in doubt we suggest calling the police before succumbing to the demands of nefarious callers on the phone.