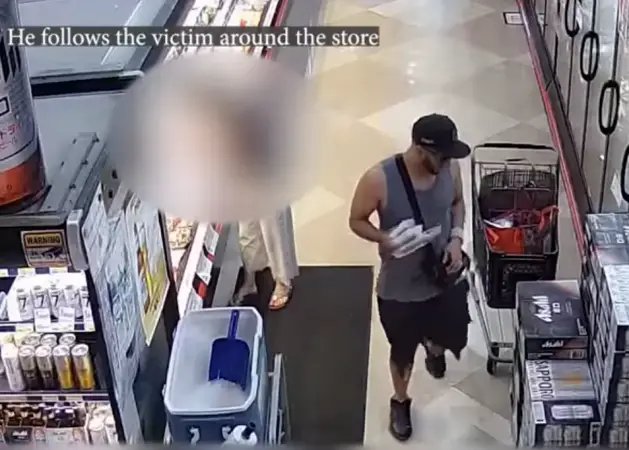 On the afternoon of July 29, a suspect went shopping for some cold ones and a victim's wallet at a store in Irvine.
Surveillance video caught the suspect as he followed his victim and eventually stole her wallet from her purse as she was busy taking items out of a store freezer.
The suspect is a male Hispanic who is in his thirty's, stands 5'9″ and weighs approximately 170 lbs. He has black hair and was wearing a black baseball cap and shorts, a gray tank top, a fanny pack and sunglasses.
Please contact the Irvine Police Department at njohnson@cityofirvine.org if you can help to identify the suspect.
When you shop, keep an eye on your property, and make sure your purse is closed. This thief was able to take the victim's property in seconds.