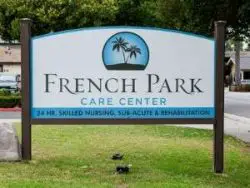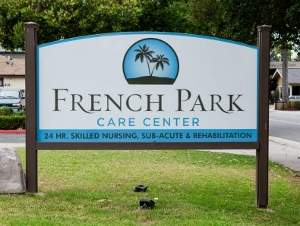 June 18, 2020—SANTA ANA, CALIFORNIA—French Park Care Center will be rewarding its essential frontline employees for exceptional successes in infection prevention as they continue to fight COVID-19. To celebrate, these men and women will be treated to an all-you-can-eat churro party on Thursday, July 2, catered by San Diablo Artisan Churros.
During this pandemic, French Park Care Center's top priority is to ensure all preventative measures are increased and strengthened to further limit the spread of COVID-19, ultimately protecting patients and the frontline workers who care for them. French Park employees remain vigilant as they continue to adhere to company-wide, CDC-directed health and cleanliness guidelines.
"We are so humbled by the dedication of all the frontline staff during this unprecedented time. They arrive every day with a smile and a loving heart to serve this senior population, most vulnerable to the virus. We wanted to take a moment and thank them for their commitment to adhere to all the strict medical, hygiene and sanitizing guidelines," said Tammy Pirhekayati, Chief Clinical Officer for Sun Mar Healthcare, the advisory company for French Park.
Sun Mar Healthcare contracted with the award-winning, Utah-based San Diablo Artisan Churros to premiere their fresh-filled churros and launch their business in Southern California through these facility churro parties.
For more information on French Park Care Center, visit www.frenchparkcarecenter.com.
About Sun Mar Healthcare
Sun Mar Healthcare is a long-term care advisory and services organization providing operational support for 24 skilled nursing facilities and one assisted living facility. For over 35 years, Sun Mar has provided a broad array of services for health care facilities, including clinical system advisory and training, back-office accounting, legal and other services for owners and/or operators of long-term health care facilities.