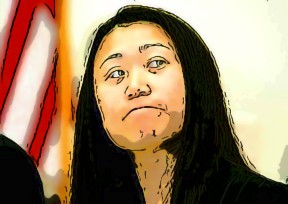 FBI Investigating Orange County Supervisors
WRITTEN BY CHRISS W. STREET
The FBI confirmed today that a Task Force has been assembled from the FBI, IRS, District Attorney and U.S. Attorney's Office to investigate reports of political campaign corruption in Orange County, California. As America's most Republican County, it is not surprising that a Democrat Attorney General under a Democrat Administration would put powerful Republican politicians in their cross-hairs. But with Orange County District Attorney Tony Rackauckas, a Republican and former Superior Court Judge, as part of the Task Force, my sources believe that over the next two months it is very likely the Supervisors homes will be raided and indictments will be issued for "pay to play" campaign corruption charges.
Although no details were made public about individuals or specific areas of corruption being investigated by the Task Force, Los Angeles FBI spokeswoman Laura Eimiller said it was formally created in April. Similar task forces have been active in San Bernardino and Riverside Counties in recent years, investigating a variety of corruption charges involving elected officials.
But my sources indicate that the investigation has been ongoing for almost a year. A secret Grand Jury has taken testimony from dozens of county staff members and a large number of vendors to the county's CalOptima, which manages regional Medicaid hospital and out-patient services, and the Orange County Waste and Recycling, which manages the dumps, trash and environmental services.
In April, the Orange County Grand Jury called for the creation of a county ethics commission, citing the county's 40-year history of corruption. Supervisors ridiculed the idea, claiming the OC Grand Jury was mistaken. But on June 24th, the California Fair Political Practices Commission, based on the findings of the Orange County Grand Jury alleging wide spread corruption at the highest levels of county government, confirmed they were investigating a majority of Orange County Supervisors and the CalOptima Board of Directors for potential conflict of interest violations of the Political Reform Act,
The next day at the Orange County Board of Supervisors' meeting, Supervisor John Moorlach angrily accused Grand Jurors of using irresponsible headlines to cover badly focused probes that triggered state reviews. Supervisor Todd Spitzer made a motion to slash future panel members' individual stipends from $50 a day down to $15. A month earlier, the Supervisors had retaliated against Grand Jurors by rejected a request for $20,000 in supplemental spending to cover the cost investigating the Supervisors.
As John Moorlach menacingly glared at current Grand Jury members, District Attorney Tony Rackauckas and many former Grand Jurors stepped up to the public podium and steadfastly defended the integrity Grand Jury report.
Click here to read the rest of this article.
Click here to vote in the OC Politics Poll – "Who is Orange County's Most Corrupt Supervisor?"