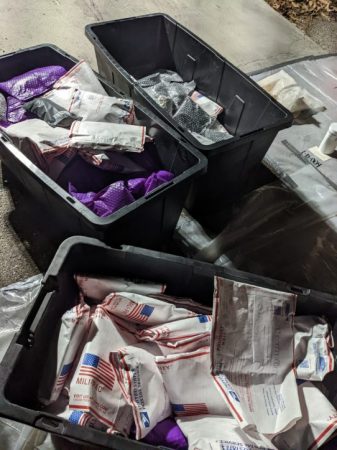 The FBI announced on Twitter that they seized more than 4,000 pounds of illegal drugs, including counterfeit Xanax, bath salts, and methamphetamine, from a Garden Grove home.
Federal authorities served a search warrant for the home on Tuesday, March 28, ss part of an ongoing investigation into drug distribution.
The agents seized ingredients that later would have been prepared as well as pills that were ready to be delivered.
An FBI spokesperson said that This was one of the biggest drug labs they'd ever seen.
The FBI did not disclose the address of the home and no one was in custody yet as a result of the search warrant. The investigation is ongoing.