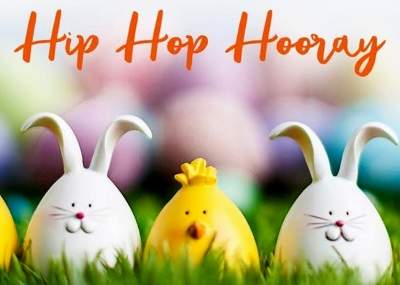 MAINPLACE MALL ANNOUNCES COMMUNITY EVENT SERIES FOR SPRING; EASTER FESTIVITIES KICK OFF MARCH 30

• Free events throughout the month of April include a Bunny breakfast, pet photos, Easter egg hunt, crafts and more.
• MyPerks members receive free admission to Breakfast with the Easter Bunny
SANTA ANA, Calif., (March 21, 2019) – MainPlace Mall, Orange County's leading shopping, dining, and entertainment destination for families, has announced a series of Spring events to celebrate the Easter season with families and friends in the community.
Pictures with the Easter Bunny
Beginning Saturday, March 30 from 11 a.m. to 8 p.m., the Easter Bunny is hop, hop, hopping to the shopping center, complete with a festive Easter set comprised of colorful eggs, spring flowers, and of course, Mr. Bunny himself. Community members are invited to visit the Easter Bunny from 11 a.m. to 8 p.m. on Mondays through Saturdays and 11 a.m. to 6 p.m. on Sundays through April 20. Photo packages are available for purchase starting at $24.99. Guests are invited to skip the line and save time with a Bunny Fast Pass. To learn more, click here.
Breakfast with the Easter Bunny

Looking for more quality time with the Easter Bunny? On Saturday, April 6 from 8:30 a.m. – 10:30 a.m., MainPlace Mall invites members of its loyalty program, MyPerks, to a complimentary breakfast with the Easter Bunny at Applebee's, located on The Patio (level two). Festivities include a flapjack breakfast, an Easter egg hunt, and crafts. This is a ticketed event, and RSVPs are required. To reserve a space, click here.
MainPlace Mall Gives Back with Bunny Cares

In partnership with Autism Speaks, MainPlace Mall is hosting a sensory-friendly Bunny event for people with special needs and their families on Sunday, April 7 from 9 a.m. – 11 a.m. Guests will enjoy a special meet-and-greet with the Easter Bunny, and a private photo session. The event will take place at the Easter Set in Macy's Court, and Bunny helpers will be on hand to provide guests with a number so families do not have to wait in line. To reserve a complimentary ticket, click here.
Pet Nights with the Easter Bunny

MainPlace Mall also invites the community to bring their furry friends to join the fun and pose with the Easter Bunny. Pet photo nights will be held on Monday, April 8 and Tuesday, April 16 from 5 to 8 p.m.
About MainPlace Mall

MainPlace Mall is part of the Centennial Collection, managed by Centennial Real Estate Management Company, LLC. The center offers a wide array of name-brand shopping, dining and entertainment options all under one roof in the heart of Orange County. Conveniently located off the 5, 55 and 22 freeways, the shopping center welcomes millions of shoppers each year, providing an un-matched experience for families, tourists and locals alike. MainPlace is anchored by Macy's and JCPenney, with 200 specialty retailers and 26 restaurant and eateries. Shopping Hours can be found online here. For more information, call 714.547.7800 or visit the company website. Follow MainPlace Mall on Facebook at @MainPlaceMall, Twitter at @ShopMainPlace and Instagram at @ShopMainPlaceMall.

About Centennial

Centennial is a national owner of retail real estate with a portfolio of assets including regional malls, urban retail, and community centers. Founded in 1997, Centennial is deeply rooted in retail and focuses on creating dynamic community-focused shopping, dining and entertainment destinations. For more information, visit centennialrec.com.