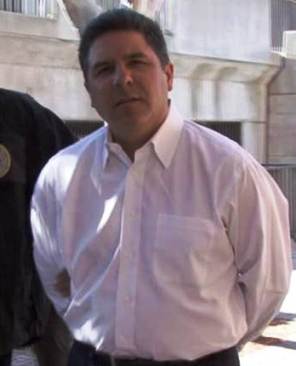 May 16, 2014
To: Orange County Employees
From: Chairman Shawn Nelson, Supervisor, 4th District
Michael B. Giancola, County Executive Officer
Subject: Bustamante Case
On Monday, a preliminary hearing will begin in the criminal case against former OC Public Works executive Carlos Bustamante. Mr. Bustamante is charged with 12 felony counts for alleged conduct between 2003 and 2011 when he worked for the County, including sexual assault, false imprisonment and stalking.
Preliminary hearings are held in criminal cases to determine if there is enough evidence to justify taking the defendant to trial on the charges. You will very likely be reading and hearing reports about the hearing, including comments and opinions about the County, its policies and procedures, and specific County employees, either past or current. We expect that all of the victims will be testifying.
There have been multiple changes in County government since Mr. Bustamante was arrested nearly two years ago. Simply put, the environment under which Mr. Bustamante operated while he was employed here no longer exists. For example:
New processes have been established to ensure that reporting and investigation of misconduct is vigorously pursued.
Human Resource Services has been centralized under the CEO's office to increase accountability and provide an independent review of complaints.
An oversight committee of three department heads now tracks, monitors and ensures that job-discrimination complaints are properly processed.
New in-person discrimination awareness training is required for managers and supervisors. More training will be provided for all employees later this year.
Our new OC Public Works director has reorganized the department and is making positive strides toward rebuilding one of the finest professional organizations in the state.
Our priority throughout this process has been to support those identified as victims and provide full assistance to the District Attorney's investigation. We are committed to providing a safe, healthy and fulfilling place to work free from fear or harassment for all employees.
We are extremely proud of every one of you who faithfully and diligently serve the many needs of our community. When any one of our employees is harmed, it harms us all. The actions of a single individual does not, and should not, define County government.
Amid any news coverage generated by the upcoming court proceeding, please keep in mind all of the good works accomplished by County employees every day.
Thank you for all that you do for the County of Orange.
###