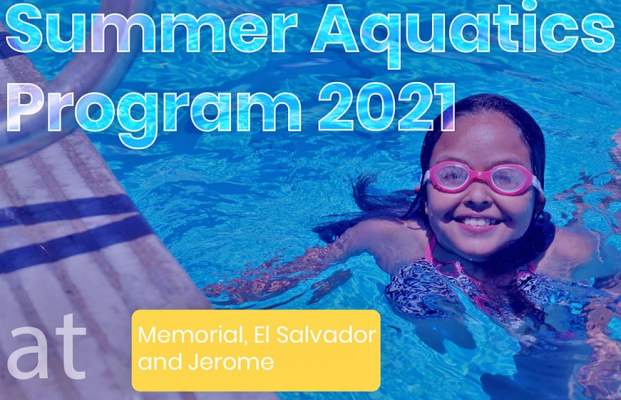 The City of Santa Ana Summer Aquatics Program begins June 7 and continues through September 6, 2021. The Memorial Park, El Salvador Park and Jerome Park pools are open now for recreational swimming, and swim lessons start June 7. Salgado Park pool is expected to open later this month. Santa Anita Park pool will be closed this summer for construction.
The pools will be open every day of the weekand will include recreational swimming, water polo, swimming lessons, recreational swim team practices, and American Red Cross Lifeguard Certification. All programs are provided by Blueray Swimming School.

Registration is required for all programs, with the exception of recreational swimming.
Registration is available at:
Hours vary from pool to pool. For pool hours and other information, please visit www.santa-ana.org/parks/santa-ana-pools.
For additional information, call the Blueray office at (949) 887-5985 or email at info@swimblueray.com.
Translations:
Programa acuático de verano 2021
Chương trình dưới nước mùa hè năm 2021